Save the Date: NYC-MISS 2019
You are here
Save the Date: NYC-MISS 2019
NYC-MISS 2019: 13th New York City Spinal MIS, Endoscopy, Robotics, 3D Navigation, and Augmented Reality Symposium: Case-based and Hands-on
Call for Abstracts: Information and submission instructions here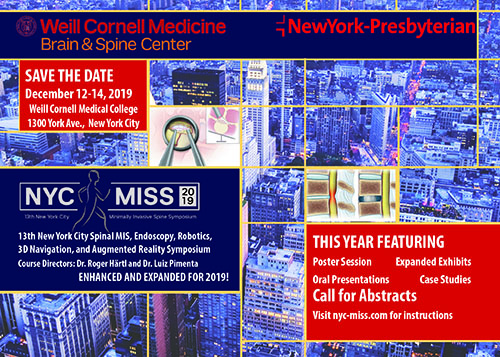 SNEAK PREVIEW: See slide show below from 2018 course: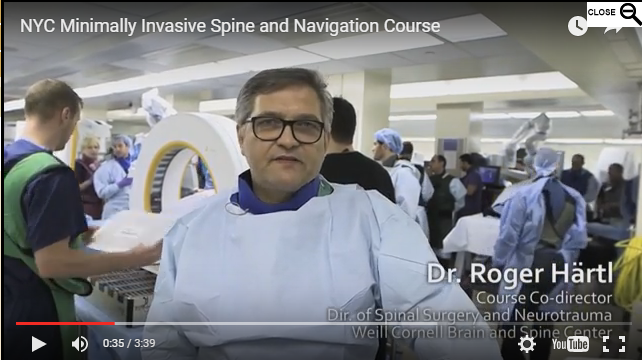 VIDEO: A certain level of controversy surrounds MIS surgery and navigation versus standard operative procedures for the treatment of spinal disorders. MIS surgery provides patients with a less invasive procedure that minimizes blood loss and hospital stay, and promotes a more speedy recovery, but is it the correct procedure for the patient, and how does one weigh the pros and cons? 
Registration opening Summer 2019
NYC-MISS 2019: 13th New York City Spinal MIS, Endoscopy, Robotics, 3D Navigation, and Augmented Reality Symposium: Case-based and Hands-on
Would you like us to notify you when this course opens for registration? Sign up for our email list and you will receive invitations to all new courses. We will not send you spam; we will send only emails (a few times a year) letting you know about our educational offerings.