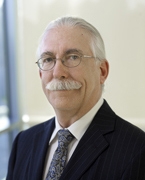 When a patient at the Weill Cornell Medicine Brain and Spine Center or Concussion Clinic meets me, it usually means they need testing or consultation about a brain injury.  I specialize in neuropsychological testing – not only for patients here but also for professional and amateur athletes (including student athletes).  What patients don't realize is how much goes on behind the scenes at an academic medical center like this one, where faculty members do a lot more than test and treat. We frequently consult with each other about cases and share our expertise, keep up with the scientific literature, and perform literature searches to learn more about specific topics. 
A significant part of my role is helping drive the health policies that affect neurotrauma patients (and prevent more people from becoming patients in the first place).  For example, I am a member of the Joint Concussion Initiative committee of the Brain Injury Association of New York State (BIANYS), which in conjunction with the NYS Department of Health and the Department of Education has been charged with amending and improving the guidelines for implementation of the Concussion Management and Awareness Act of 2011. BIANYS, which is actively pursuing education, outreach, and legislative initiatives to promote improved awareness and management of concussions, hosts roundtables in at regular intervals to discuss implementing the Act and applying it to all private and religious elementary and secondary schools as well as to public schools.  We also encourage competitive and travel sports teams as well as educational institutions to implement the guidelines.   
The New York State Education Department recently published a preliminary revision of the concussion guidelines, but the document is still under review. I participate in regular conference calls with the Joint Concussion Initiative committee, which includes other neuropsychologists as well as physicians, athletic trainers, school nurses, teachers, counselors, and other personnel involved in managing sports-related concussions in the schools. On recent calls, we discussed several bills to amend the Act that had been introduced in the New York State legislature. We are now discussing ways of "educating the educators" by hosting talks, Webinars, and archived material on the internet for teachers to learn more about the Return to Learn protocols we have developed.  We will continue to pursue the goal of creating and implementing guidelines that are designed to protect all our young athletes.
At the annual meeting of the Sports Neuropsychology Society in Washington, D.C., last May, I attended numerous symposia on the presentation, biomechanics, pathology, and management of sports-related concussion. One of the most interesting was "Evidence for Active Recovery from Concussion and Post-Concussion Syndrome," presented by John Leddy, M.D., an internationally recognized sports medicine physician from SUNY Buffalo.  Many of the presentations and informal discussions focused on the development of Post-Concussion Syndrome after the typical recovery phase of two to six weeks reported by the vast majority of concussion patients. There was also much discussion of the controversial topic of Chronic Traumatic Encephalopathy. Our next meeting will be in Seattle in May, 2019.  Opportunities like these to connect with colleagues and exchange ideas and information about the injuries we see in our practice truly help to improve the services we deliver.
While in D.C. I was also able to attend gatherings of the independent NHL and NFL concussion consultants. I am an independent neuropsychological consultant for the New York Islanders and New York Jets, so I have been extremely interested in the new Return to Practice/Play guidelines currently being implemented. We heard the results of a number of research studies performed by both leagues, and the data collected in baseline and post-concussion neuropsychological evaluations were helpful in guiding judgments regarding Return to Practice/Play. I was glad to see that both meetings were attended by organization officials as well as representatives from the players' associations, permitting a balanced perspective on the sometimes controversial topic of concussion management in these sports.
I also enjoy interacting with the players when I perform baseline face-to-face testing with 50-60 veteran and rookie New York Jets (who are required to have the testing every three years). This baseline testing is what I use for comparison when I see a player who has sustained a concussion during practice or a game, and that's what helps me determine the player's ability to return to the field.  Post-concussion testing is part of the NFL's Return-to-Participation Protocol – it's published online by the NFL Players Association and is a good guideline to follow for anyone sustaining a concussion. (See National Football League Head, Neck and Spine Committee's Protocols Regarding Return to Participation Following Concussion.)
Finally, I have attended a series of NFL and NHL workshops that focused on the identification and management of concussion by league medical staff and affiliated personnel, including team physicians, athletic trainers, neuropsychologists, independent neurological consultants, independent neurosurgical consultants, officials, and spotters (neurotrauma specialists stationed in the raised viewing booths to identify possibly concussed players).  I am impressed by the degree to which the NFL and NHL have implemented multiple methods of identifying concussions on the field, rule changes, and protocols for concussion management.
I am honored to be able to participate in these national efforts to improve safety and help protect athletes from the effects of neurotrauma, and I truly believe the synergy created by bringing trauma professionals together helps us all deliver better care to our patients.