Chiari Research
You are here
Chiari needs your support today! Why? Because many cases of Chiari go either undiagnosed or worse, misdiagnosed.
There is a lack of understanding of the disease both by parents and by the medical community. Surprisingly few doctors correctly recognize Chiari's symptoms and often differ in their treatment approaches. This can subject kids to unnecessary painful surgery or needless painful symptoms.
The great news is that when Chiari is correctly diagnosed, patients can expect a full restoration of function and elimination of their symptoms!
The Weill Cornell Pediatric Brain and Spine Center is New York City's preeminent hospital for treating kids with Chiari. We are very proud of our excellent track record of successful surgical outcomes, representing improvement in 92% of patients with a 0% incidence of fluid leak and meningitis.
As leaders in helping kids with this very treatable disease, we have the right solutions to combat this disease.
By educating across the country on the best diagnostic tools to improve success rates in early and proper treatment, we can eliminate unnecessary suffering of kids with Chiari.
Please consider lending your support today for one of the following initiatives:
Chiari Research
W're planning an endowed research fellowship to fund a dedicated pediatric Chiari research scientist to manage three major research studies:
Study #1: Develop an understanding of the association between Chiari and children with spine deformity with our specialist partner Hospital for Special Surgery on pediatric orthopedic diseases.
Study #2:  Identify which Chiari patients that do not have symptoms are most at risk for progression. This study would help doctors make informed recommendations that would not require surgery.
Study #3: Understand what manifestations of the disease may be treated with less invasive surgery. Some children no doubt can be treated with a surgical procedure that requires less tissue dissection and shorter hospital stays. However, deciding which patients are the optimal candidates for this approach remain untested.

Education and Awareness
National database to establish a resource for clinical studies and of accredited doctors who have taken Weill Cornell Brain and Spine Center's CME Chiari course to educate doctors nationally via the Internet or as part of our regular CME outreach programs.
Please help us eliminate the need to subject kids to unnecessary surgery. Our goal is to help as many kids as possible return to enjoying a healthy, normal childhood.
Through these critical initiatives we can educate doctors across the country to make the best treatment recommendations, ensuring that kids are able to return to enjoying the precious childhoods they deserve!
Donate Now Using a Credit Card >>
Get Instructions for Donating by Check or Other Means >>
Thank you in advance for your help!
Support Our Work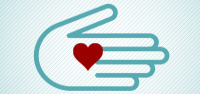 The generous gifts of our supporters
allow Dr. Souweidane and Dr. Greenfield
to continue their work
on Chiari research and awareness.
Donate Now Using a Credit Card >>
Get Instructions for Donating by Check or Other Means >>
Thank you in advance for your help!