Why would a child need a helmet after surgery for craniosynostosis?
A child who has endoscopic surgery for craniosynostosis has very little bone removed – the surgical team re-opens the closed suture, which allows the natural growth of the brain to expand the skull over the following months. To provide guidance as that happens, and to ensure the best head shape, babies who have the endoscopic surgery wear a helmet until about one year of age. 
Pre-Operative Helmet Evaluation
Before the surgery the child will have a helmet evaluation by a trained orthotist. The orthotics company will obtain insurance authorization for your child's helmet in advance of surgery.
About three days after surgery, your child will be scanned for the helmet, which is usually delivered and applied within seven to ten days. Over the next week you will gradually increase the time your child wears it (see typical schedule below, but discuss your child's schedule with your orthotist). You should monitor your child's incision and skin every day while in the helmet and immediately report any concerns about redness, or problems with contact points of the helmet.
A helmet should not be uncomfortable after a few days of wearing it. If your child seems uncomfortable the helmet may need to be re-fit, which is common with the first helmet.
Sample Helmet Introduction Schedule
Note that many parents use meal times as the break
Day 1: Wear 1 to 2 hours, remove for 3 hours, repeat until bedtime
Day 2: Wear 2 to 3 hours, remove for 2 hours, repeat 4 to 5 times until bedtime
Day 3: Wear 3 hours, remove for 1 hour, repeat 3 to 4 times
Day 4: Wear 4 hours on, 1 hour off, repeating until bedtime, then wear to bed overnight
Day 5: Take off helmet in morning, wipe clean, check for redness, leave off 1 hour, wear 4 hours. Take another one-hour break, then wear another 4 hours, and repeat. Take a one-hour break before bed, then wear to bed overnight.
Day 6: Wear full time, 21 to 23 hours a day. Remember to take the helmet off in the morning to wipe it clean and take a break, and then remove it again for an hour for bathing and cleaning the helmet.
The helmet needs to be worn for 21 to 23 hours a day until the child reaches 9 to 12 months of age.
(Although the baby's head shape is corrected within the first three or four months after surgery, the skull shape can regress if helmet therapy is discontinued too early.) Your child will have no special precautions or significant limitations on activities during this time.
The orthotist and craniofacial team will work together to determine when helmet therapy should be stopped.
More about our Cranisynostosis Program
Will my child look different immediately after surgery for craniosynostosis?
Swelling is a normal part of surgery, and your child may have significant swelling of the face and over the eyes. Swelling is usually worst on the second day after surgery; mild swelling is part of the expected post-operative recovery and may persist for weeks.
A child who has had an endoscopic suturectomy will wear a helmet to guide the skull bones into place following surgery – meaning your child's head shape will not look different immediately after the surgery. The shape will be corrected gradually, as the brain expands and the helmet does its job.
Children who have cranial vault remodeling will look different right after the surgery, since the skull bones have been surgically moved into the correct position.
Remember that the goal of any craniosynostosis surgery is to help your child attain a normal head shape while alleviating potential detrimental effect of craniosynostosis. Whichever option you choose, and whether the correction is immediate or more gradual, the end result is the same: a normal head shape.  
More about endoscopic surgery for craniosynostosis
How many operations for craniosynostosis have you done?
As one of the most experienced surgical teams for craniosynostosis in the United States, we perform surgical corrections for craniosynostosis on a weekly basis. We have been doing craniosynostosis surgeries for decades. We are also among the most experienced surgeons when it comes to the minimally invasive endoscopic suturectomy procedure – in fact, other neurosurgeons and plastic surgeons from around the world come to Weill Cornell Medicine for training in this procedure!  Our multidisciplinary approach means that your child will have the benefit of experienced neurosurgeons, plastic surgeons, and specialists in related disciplines who may contribute to your child's treatment. This allows us to offer many different treatment options (as opposed to a single approach), to match exactly what you child needs. More about our Craniosynostosis Program
Our Care Team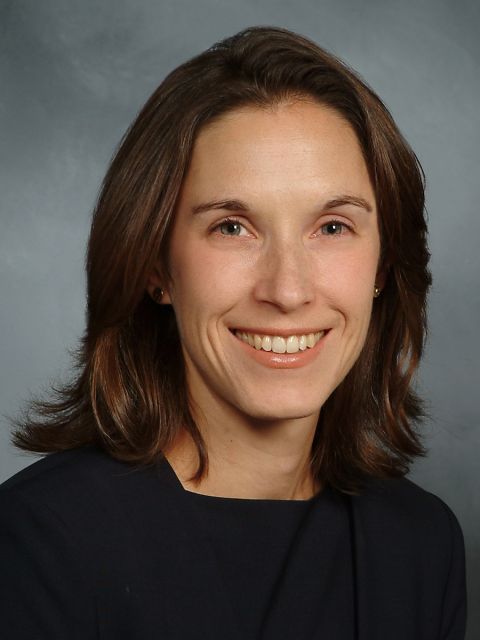 Victor and Tara Menezes Clinical Scholar in Neuroscience
Associate Professor of Neurological Surgery in Pediatrics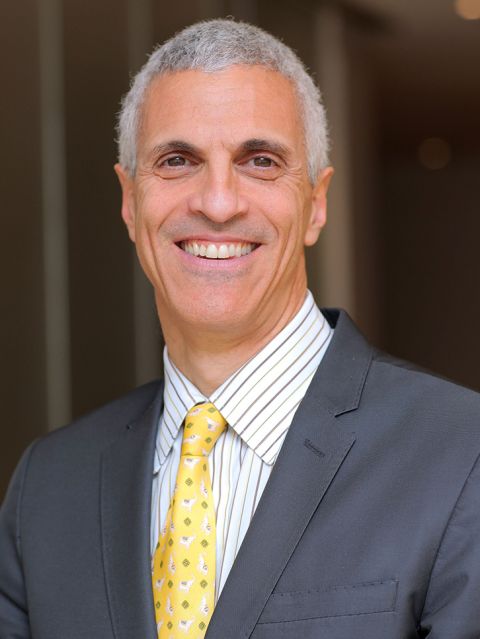 Vice Chairman, Neurological Surgery
Director, Pediatric Neurological Surgery