Ehlers-Danlos Syndrome (EDS) is a complex disorder and shares overlapping symptoms with other connective-tissue disorders, as well as other common conditions. In addition, there are 13 types of EDS alone – with varying treatments. If EDS is suspected, an early confirmed diagnosis is imperative to keep the condition from getting worse. Therefore, a patient will want to seek out a world-class brain and spine center with a wide range of medical experts. Successful treatment of this complex syndrome requires a team with extensive knowledge of genetics, orthopedics, pediatrics, neurology, neuroradiology, neuropsychology, and neuroendocrinology, in addition to skilled surgeons who specialize in neurosurgery and cerebrovascular surgery. The services of top-notch physical therapists, pain-management specialists, and genetic counselors may also be required.
The medical team at the Weill Cornell Medicine Brain and Spine Center — expert neurosurgeons and interventional neuroradiologists, along with their team of physicians, nurses, physical therapists, and pain-management specialists — provide comprehensive, integrated care for patients with Ehlers-Danlos Syndrome and other complicated connective-tissue disorders. Patients receive a complete continuum of care, from diagnosis to treatment and recovery.
We generally begin with nonsurgical, noninvasive treatment options. For patients who do need surgery, we offer the latest in minimally invasive surgical techniques, using state-of-the-art equipment. Patients recover faster, have less pain, and get back to their normal daily activities sooner than they could with older surgical methods.
Our surgical faculty includes some of the very best world-renowned specialists:
Jeffrey Greenfield, M.D., Ph.D., director of the Chiari CARE program at the Weill Cornell Medicine Brain and Spine Center, is Assistant Professor of Neurological Surgery in Pediatrics at Weill Cornell Medical College and a pediatric neurosurgeon at NewYork-Presbyterian Hospital/Weill Cornell Medical Center. A nationally known leader in the treatment of Chiari, Dr. Greenfield specializes in minimally invasive (endoscopic) neurosurgery as well as in the treatment of spasticity disorders and hydrocephalus. (Read more about Dr. Greenfield.)
Our Care Team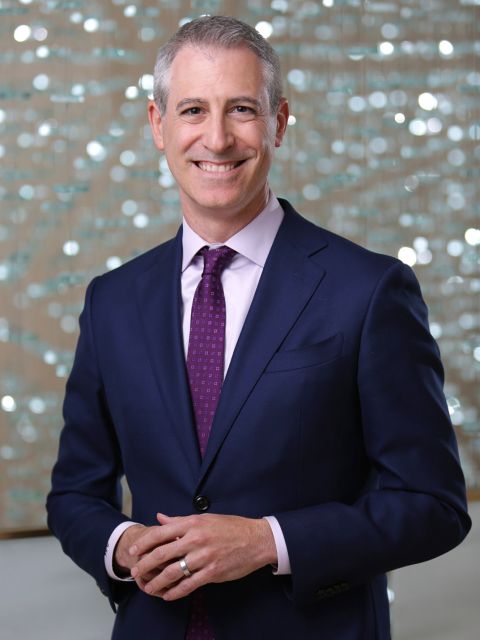 Vice Chairman for Academic Affairs
Professor of Neurological Surgery, Pediatric Neurosurgery
Associate Residency Director