There is no specific cure for Ehlers-Danlos Syndrome (EDS). Treatment and management are focused on preventing serious complications and pain relief. Conservative treatment, such as physical therapy and RICE (rest, ice, compression, elevation) is preferable to surgery since EDS can lead to less-predictable healing and excessive bleeding. Medications for pain relief can be helpful, but they do not change the root cause of the pain.
Treatment for Ehlers-Danlos Syndrome will depend upon the severity of the condition and its complications, as well as on the health and age of the patient. Surgery can improve quality of life, and a medical team will recommend surgery for life-altering EDS issues not addressed by conservative treatment. Minimally invasive surgical techniques are preferable.
Surgical joint stabilization and nerve-release procedures may be the only reasonable option for those with certain neurological and spinal manifestations of Ehlers-Danlos Syndrome, such as those who suffer from debilitating pain or complications from spine instability, degenerative disc disease, and malformation of the spine or ribs, which can affect heart and lung function. Issues affecting the lumbar (lower) spine, such as pressure or swelling of the nerves, may be treated with spinal fusion or a laminectomy to address weakness or numbness, loss of bladder/bowel control, or sexual dysfunction. Surgical intervention is also often used to treat problems in the cervical spine that EDS can cause, especially in cases where the lower brain pushes down into the spine (see Chiari malformation).
Minimally Invasive Lumbar Fusion: This surgery fuses the bones of the spine in the lower back together so that there is no longer any motion between them. This reduces spinal pressure, pain, and nerve damage. Minimally invasive lumbar fusions do not require the large incision or the muscle retraction typically used in conventional fusions. Patients undergoing this procedure have a faster recovery time. A recent advance is the use of a computerized image-guidance system for many patients undergoing lumbar fusion. This has the advantage of aiding the surgeon in optimal placement of screws and avoiding injury to delicate nerve tissue. (See TLIF for EDS)
Laminectomy: A laminectomy is performed to relieve pressure on the nerve roots. This surgical procedure involves removing part of the vertebra bone called the lamina in order to access the disk. This minimally invasive technique requires a small incision in the back, where the muscles are pushed aside rather than cut. Removing the lamina takes the pressure off the spine.
Recent advances in spinal-fusion surgery include the use of microscopes and tubes to minimize tissue trauma, as well as the introduction of computerized image guidance, also called surgical navigation. Spine surgery has evolved in recent years so that many procedures are minimally invasive. This type of minimal-access surgery causes less trauma than older surgical methods and requires much less time in the hospital. Incisions are smaller and avoid muscle trauma, which allows patients to resume regular activity within a short period of time. Surgery to treat problems caused by Ehlers-Danlos Syndrome is best performed at a major spine center with doctors trained and experienced in the most up-to-date, minimally invasive techniques.  Minimally invasive surgery means a quick recovery, less pain, and less scarring.
The neurosurgical team at the Weill Cornell Medicine Brain and Spine Center are world leaders in minimal-access surgery to stop the progression of issues caused by Ehlers-Danlos Syndrome, such as spinal pressure, pain, nerve damage, and restriction of lung or heart function. Our team also has expertise in related conditions such as Chiari malformation. All are part of the team at NewYork-Presbyterian Hospital, which has been rated by US News and World Report as the #1 hospital in New York for 18 straight years. Our Neurology and Neurosurgery program ranks as the #1 program in New York.  Together, the NewYork-Presbyterian/Weill Cornell Medical Center team is the best choice for complex connective-tissue disorders like EDS (see Doctors Who Treat Ehlers-Danlos Syndrome).
Reviewed by Jeffrey Greenfield, MD, PhD
Last reviewed/last updated: April 2021
Our Care Team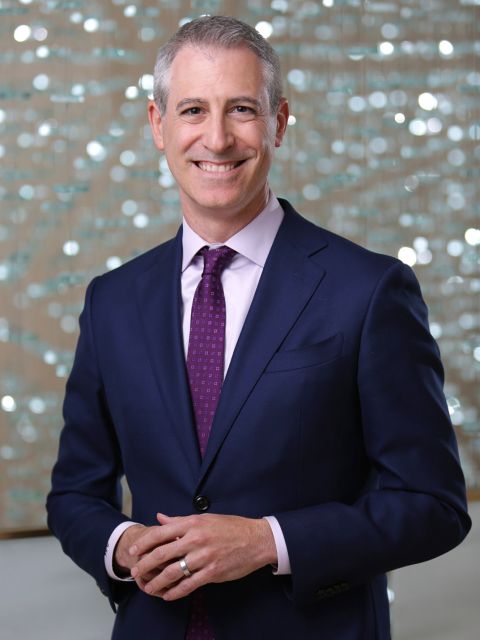 Vice Chairman for Academic Affairs
Professor of Neurological Surgery, Pediatric Neurosurgery
Associate Residency Director