Epilepsy in Adults
You are here
Doctors Who Treat Epilepsy in Adults
Doctors Who Treat Epilepsy in Adults
An individual who experiences a seizure will likely see a primary care practitioner first for a complete physical. The primary doctor will likely refer the patient to an epileptologist, who is a neurologist specializing in epilepsy, for an evaluation. The best place to be evaluated is at a major center for epilepsy, where a full range of treatment options are available. The Weill Cornell Epilepsy Center is nationally known for its comprehensive treatment and groundbreaking research into epilepsy in adults and children.
At the Weill Cornell Brain and Spine Center, adult candidates for epilepsy surgery will be evaluated by Dr. Theodore Schwartz, who is internationally known for his expertise in epilepsy surgery and his pioneering research in the field of epilepsy mapping and treatment. (Find out more about Dr. Schwartz's research.)

Theodore H. Schwartz, M.D., specializes in the surgical treatment of epilepsy, brain tumors, and pituitary tumors using the latest techniques in computer-guided surgical navigation, minimally invasive endoscopy, and microsurgery. Dr. Schwartz has been named to the lists of New York's Super Doctors, Best Doctors in New York magazine, America's Top Surgeons, America's Best Doctors, and America's Best Doctors for Cancer.  Use our online form to request an appointment, or call 212-746-5620.

Children with epilepsy are evaluated by Caitlin Hoffman, M.D., a board-certified neurosurgeon who specializes in adult and pediatric epilepsy surgery. She has completed fellowship training in pediatric neurosurgery with a focus on surgical epilepsy. Dr. Hoffman is a member of the Weill Cornell Laser Surgery Program and is specially trained in new laser surgery techniques for epilepsy. More about Dr. Hoffman

Michael Kaplitt, M.D., Ph.D. specializes in neurosurgical treatment of movement disorders, including essential tremor, Parkinson's disease, and epilepsy, using various surgical approaches, including deep brain stimulation for epilepsy. He was trained in this surgery by Dr. Andres Lozano at the University of Toronto and began the Movement Disorders Surgery service at Weill Cornell. Dr. Kaplitt also directs the Laboratory of Molecular Neurosurgery, which receives funding from the National Institutes of Health, Department of Defense, and major foundations to explore causes and treatments of movement disorders such as Parkinson's disease and Huntington's disease.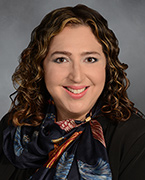 Dr. Heidi A. Bender is an award-winning, board-certified neuropsychologist and the director of neuropsychological services at the Weill Cornell Medicine Brain and Spine Center. Dr. Bender has expertise in evaluating patients to determine if they are candidates for epilepsy surgery, in special procedures such as the intraoperative testing of patients during awake craniotomies, and in cognitive remediation therapies appropriate for patients with a wide variety of cognitive challenges (i.e., after neurological surgery, cerebrovascular accidents, and other events). Dr. Bender has a special interest in the neuropsychological needs of non-native English speakers and patients born outside of the United States, and is active in professional groups working to reduce disparities in healthcare. More about Dr. Bender
Jessica Spat-Lemus, Ph.D. is a clinical neuropsychologist who specializes in the neuropsychological testing, evaluation, and treatment of adults and children with neurological disorders. She takes a multidisciplinary, multicultural approach and provides compassionate, understanding care to her patients and their families. Dr. Spat-Lemus believes in moving beyond a diagnosis to identify a patient's strengths and weaknesses, in order to make recommendations that integrate cultural values, community resources, and appropriate interventions to help patients thrive. (Read more about Dr. Spat-Lemus.)
Request an Appointment | Refer a Patient