Intracerebral Hemorrhage
You are here
Doctors Who Treat Intracerebral Hemorrhage
Doctors Who Treat Intracerebral Hemorrhage
Any individual diagnosed with an intracerebral hemorrhage (also known as hemorrhagic stroke) should be seen immediately by an experienced neurosurgeon. Even within the specialty of neurosurgery there are sub-specialists who have particular expertise in cerebrovascular conditions like hemorrhagic stroke. At Weill Cornell, our faculty includes some of the very best world-renowned specialists in treating acute stroke, including intracerebral hemorrhage:

Philip E. Stieg, Ph.D., M.D., the chairman and neurosurgeon-in-chief of the Weill Cornell Brain and Spine Center, leads the cerebrovascular team. Dr. Stieg is one of the top neurosurgeons in the nation, having been named one of America's Top Doctors by Castle Connolly each year since that designation was created nearly two decades ago. Dr. Stieg has developed an international reputation in the area of cerebrovascular disorders and surgery; his work has been broadly published, and he has contributed to groups such as the Joint Sections of Cerebrovascular Surgery of the American Association of Neurological Surgeons and Congress of Neurological Surgeons (AANS/CNS). He is the past President of the Society of University Neurosurgeons and has received multiple awards and honors for his work. (Read more about Dr. Stieg.)

Jared Knopman, M.D. specializes in the treatment of vascular diseases of the brain and spine and has dual expertise in both open neurosurgical and minimally invasive interventional techniques. Dr. Knopman has done specialized fellowship training in endovascular neurosurgery and interventional neuroradiology at Weill Cornell Medical College and has surgical and interventional expertise in treating a diverse array of diseases of the brain and spine.  (Read more about Dr. Knopman.)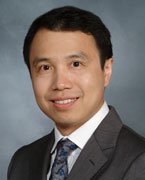 Ning Lin, M.D. brings a unique combination of neurosurgical and endovascular experience in treating a wide range of vascular diseases of the brain and spine. He has published multiple articles in peer-reviewed medical journals and presented in national neurosurgery conferences on the topic of intracerebral hemorrhage. Dr. Lin sees patients and performs surgery at NewYork-Presbyterian/Weill Cornell Medical Center and NewYork-Presbyterian/Queens. (Read more about Dr. Lin.)

Amanda Sacks-Zimmerman, Ph.D., ABPP-CN is a clinical neuropsychologist specializing in cognitive remediation after stroke or other brain trauma. Dr. Sacks has extensive experience in treating patients who suffer from cognitive and emotional difficulties that may be the result of a wide range of neurological conditions, including trauma; epilepsy; radiation or chemotherapy; cardiopulmonary bypass procedures; cerebrovascular disease; and others.  (Read more about Dr. Sacks.)
The surgeons of the Weill Cornell Brain and Spine Center have the state-of-the-art facilities of NewYork-Presbyterian Hospital, the #1 hospital in New York, available to them for their lifesaving work. The combined resources and expertise of the NewYork-Presbyterian/Weill Cornell Medical Center allow us to offer the very best in patient care, with excellent outcomes.
Find out more about the Stroke Program at the Weill Cornell Brain and Spine Center.
Request an Appointment | Refer a Patient