A patient diagnosed with retinoblastoma should be evaluated by a multidisciplinary team that includes neuro-ophthalmologists, neuro-oncologists, interventional neuroradiologists, social workers, and other specialists with advanced training and extensive experience in these tumors. The Weill Cornell Brain and Spine Center offers the services of some of the top surgeons in the field as well as access to a full range of specialists in all the disciplines a patient needs. (See also: Doctors Who Treat Brain Tumors in Children.)
Patients at the Weill Cornell Brain and Spine Center being evaluated for retinoblastoma may be seen by any one of a number of specialists, both at NewYork-Presbyterian/Weill Cornell Medical Center and our partner across the street, Memorial Sloan-Kettering Cancer Center. These include some of the leading names in advanced treatment options for retinoblastoma:
Dr. Y. Pierre Gobin, Director of Interventional Neuroradiology at the Weill Cornell Brain and Spine Center, is an internationally recognized expert with 20 years of experience in the treatment of tumors and vascular diseases of the brain and spine. A pioneer in intra-arterial chemotherapy for retinoblastoma, Dr. Gobin was also one of the inventors of the MERCI Retriever that is used to remove blood clots in stroke and a pioneer in the minimally invasive treatment of brain aneurysms. (Read more about Dr. Gobin.)
Dr. Gobin works in close partnership with Dr. David Abramson, Chief of Ophthalmic Oncology at Memorial Sloan-Kettering Cancer Center (MSKCC); and MSKCC pediatric oncologist Dr. Ira Dunkel. Together, these three doctors are leading the field in advanced treatment for retinoblastoma.
Request an Appointment | Refer a Patient
Our Care Team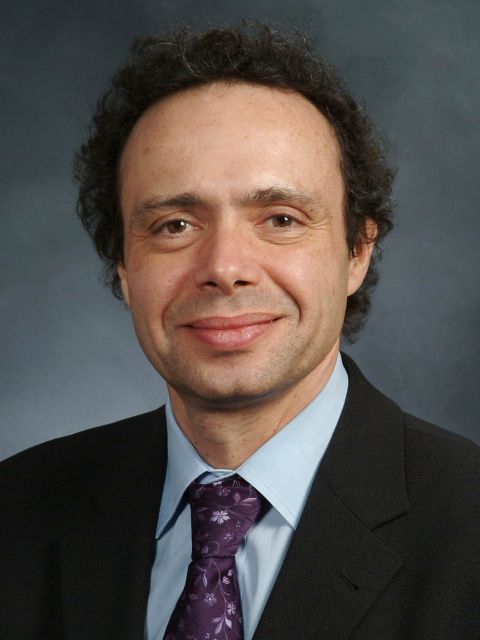 Professor of Radiology in Neurological Surgery