The goal of surgery is to relieve pain, stabilize the spine, and increase a person's ability to move. Only in extremely rare situations is immediate surgery required for SI joint dysfunction. The neurosurgeons of the Weill Cornell Medicine Center for Comprehensive Spine Care may recommend surgery if:
Conservative treatments prove ineffective.
The pain is so severe that it is debilitating.
It is difficult to stand or walk.
Because the symptoms of SI joint dysfunction often mimic other medical conditions, it is important to be seen by a highly trained team of specialists to be properly diagnosed and treated. At the Weill Cornell Medicine Center for Comprehensive Spine Care, our specialists have advanced training in diagnosing and treating conditions of the spine. They believe in an interdisciplinary approach to treating back pain, including physiatry, pain management, physical therapy, and – only when necessary – minimally invasive surgery.
Minimally Invasive Surgery for SI Joint Dysfunction
Joint injections: A numbing solution and a corticosteroid injected into the SI joint can reduce inflammation. The relief may be temporary but can be repeated up to three or four times a year. X-ray guidance, or occasionally CT guidance, ensures the proper placement of the medicine into the SI joint.
Nerve ablations/blocks: Radiofrequency ablation uses image guidance to deliver an electric current to destroy the nerve fibers carrying the pain signals from the SI joint to the brain. It can often be performed without general anesthesia.
If conservative treatments, joint injections, and nerve ablations do not alleviate the pain from an individual's SI joint dysfunction, the neurosurgeons may recommend minimally invasive spinal surgery. Our spine surgeons have developed expertise in some of the most advanced minimally invasive surgical techniques, which require only tiny incisions and often take less than an hour. This type of surgery causes less trauma than older surgical methods and is an ambulatory (no hospital stay) surgery.
Minimally invasive SI joint fusion: This surgery fuses the sacrum of the spine to the ilium with percutaneous (through the skin) implants placed across the SI joint under X-ray guidance. This eliminates motion of the SI joints, thereby reducing pain. In most patients undergoing lumbar spinal fusion, metal titanium instrumentation is also used.
Surgery for SI joint dysfunction is best performed at a major spine center with doctors trained and experienced in the most up-to-date minimally invasive techniques. (Learn more about doctors who treat SI joint dysfunction.)
Our Care Team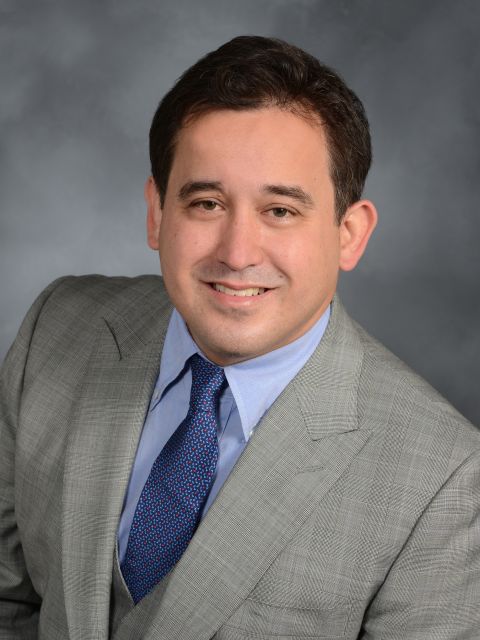 Associate Professor of Neurological Surgery, Spinal Surgery
Co-Director, Spinal Deformity and Scoliosis Program
Chief of Neurological Surgery, NYP Lower Manhattan
Clinical Associate Professor of Neurosurgery
Attending Neurosurgeon
Reviewed by: Galal Elsayed, MD
Last reviewed/last updated: September 2023