Diversity Visiting Student Sub-internship In Neurological Surgery
You are here
Diversity Visiting Student Sub-internship In Neurological Surgery
A unique opportunity for students in groups traditionally under-represented in medicine
About the Program
The Diversity Visiting Student Internship Program provides a funded one-month sub-internship for minority students in the Department of Neurological Surgery at Weill Cornell Medicine and NewYork-Presbyterian Hospital. Students will perform all the duties of an intern and will attend conferences, scrub in to surgery, and participate in simulations and meetings with house staff.
Who Is Eligible?
The program is open to students entering their fourth year of medical school who belong to groups that are recognized as being historically under-represented in medicine: African-American, American Indian, Alaska Native, Hispanic American, and Pacific Islander. Students must meet the requirements of Weill Cornell Medical College.
Application Requirements
Please submit your curriculm vitae, two letters of recommendation, USMLE scores, a brief personal statement, and medical school transcripts to Dr. Jeffrey Greenfield at jpgreenf@med.cornell.edu.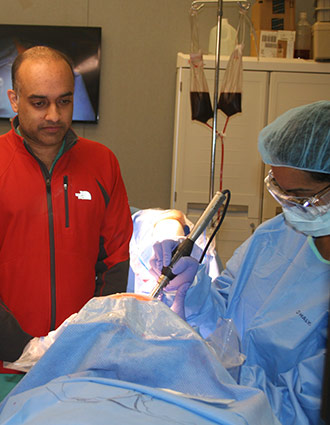 Sub-internship period: July 2018
Applications are now closed
Stipend: $1,500
Submit application materials to:
jpgreenf@med.cornell.edu