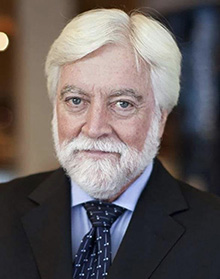 Monday, March 30, 2020 - 18:00
The pandemic came very close to home to us today when we learned that the novel coronavirus had claimed the life of Dr. James Goodrich, director of pediatric neurosurgery at Montefiore Medical Center and Albert Einstein College of Medicine in the Bronx. We mourn his loss on personal and professional levels, and we offer our deepest condolences to those who loved him.
Jim Goodrich was instrumental on a global scale within the field of complex craniofacial corrective surgery. He made the news several times when he led large surgical teams that separated craniopagus twins (twins conjoined at the head). Behind the scenes his fellow neurosurgeons knew how he had long championed centralized care for this exceedingly rare disorder. 
On a more personal note, Jim will forever be remembered as a medical antiquarian, cranial anthropologist, and an oenophile. He had the unusual ability to maintain a professional respect without getting consumed by his profession. As anyone who knew him would tell you, he was the consummate gentleman.
Many of us learned a great deal under Jim's stewardship in pediatric neurosurgery. He touched many children's lives, brought comfort to their parents, and shared his professional skills and knowledge with enthusiasm and generosity.
He will be greatly missed in our neighborhood and around the world.