NYC-MISS 2018: 12th New York City Minimally Invasive Spine, Spinal Endoscopy, Robotics, and 3D Navigation Symposium: Case-Based and Hands-On
You are here
NYC-MISS 2018: 12th New York City Minimally Invasive Spine, Spinal Endoscopy, Robotics, and 3D Navigation Symposium: Case-Based and Hands-On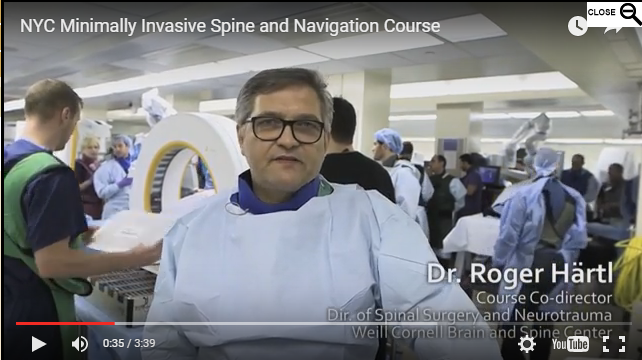 A certain level of controversy surrounds MIS surgery and navigation versus standard operative procedures for the treatment of spinal disorders. MIS surgery provides patients with a less invasive procedure that minimizes blood loss and hospital stay, and promotes a more speedy recovery, but is it the correct procedure for the patient, and how does one weigh the pros and cons? 
Many surgeons currently do not have the expertise or technical knowledge to inform this decision-making process, which requires a comprehensive understanding of the new and less invasive techniques with and without stereotactic navigation for the operative treatment of spinal disorders, particularly an understanding of the skills essential in selecting appropriate patients for MIS surgery.
Through lectures, panel discussion and Socratic debates covering the most current techniques (microdiscectomy/laminectomy using tubular access, minimally invasive TLIF, transpsoas approach),  pros/cons of MIS, complex case reviews, and a look at the future of MIS, this course will provide surgeons with a better understanding of available procedures and criteria for appropriate patient selection.