Facing the Neurosurgical Challenge of Tanzania
You are here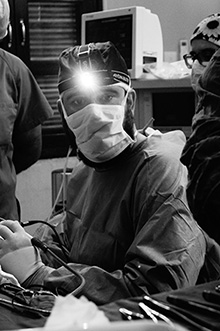 Friday, October 20, 2017 - 12:45
 It is hard to explain when my passion for Africa was born. I trained as a neurosurgeon at a beautiful hospital in Barcelona, where the standards of "western" medicine is upheld and everything was always available for my patients. During my training, I had the eye-opening opportunity to collaborate with several projects on improving health care in Africa. Initially I experienced culture shock; however, after learning to embrace a new reality, I began to genuinely relate to the local people. I felt the need to make personal compromises and to seriously get involved. With every surgical mission to Africa I would come back home physically exhausted and humbled by people's gratitude, but especially fascinated by the way Tanzanians live, dream, and laugh in such a different reality. With so little, they make the pursuit of happiness seem a simpler task. With every visit, I learned as a human being much more than what I could possibly give or teach as a neurosurgeon.
Years went by, and I met Roger Härtl. Together we discussed our deep concerns about neurosurgery in Africa. We agreed that aiding Tanzania's neurosurgical development is more about directing efforts from within for locals to thrive, rather than acting as external providers, where the improvement exists only chained to foreign will and sustenance. Dr Härtl's proposal of my spending one year in Tanzania as Weill Cornell Medicine's Neurosurgery Global Fellow was a true calling that immediately made sense to me.  What I was about to leave behind could have not been worth what I was about to find ahead.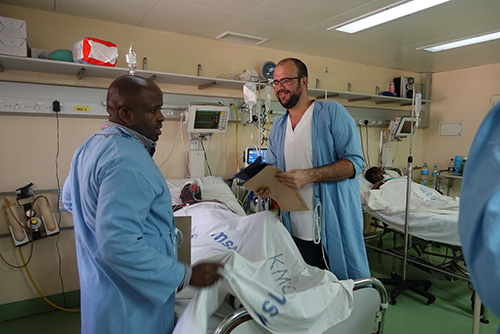 I have now spent four months as the Weill Cornell Medicine Global Neurosurgery Fellow working daily at the Muhimbili Orthopaedic Institute (MOI) in Dar es Salaam, Tanzania's main port city. This is probably the only region where local tradition and culture meets with the 21st century's medical advance and technology. Unfortunately, much is still needed for the local health standards to be close to what we take for granted at home. MOI is the only referral center in the country, which means that some patients will leave their children, their business, and their cattle to travel hundreds of miles and get to us to seek help. Our team consists of six neurosurgeons and several trainees, all of them conscious about their monumental task and overburdened by patient care responsibilities, yet willing to learn and grow. Getting to know them and working with them is a constant exchange. From brain and spine trauma to brain tumors and pediatric hydrocephalus, every neurosurgical concern will come to us and will need resolution with the limited surgical and medical materials we have at that moment. Poor hygiene, lack of resources, and disorganized administration are only few of the aspects that make this enterprise a real challenge.
As Weill Cornell Medicine's fellow, I have several responsibilities intertwined with my daily activities as a neurosurgeon. I perform surgery three days out of every week. During my training in Barcelona, I learned to operate high-precision drills under the microscope, with my patients under the most rigorous monitoring. At any point during the surgery I could have told you how my patient's oxygenation was, how his heart was beating, how his nerves were transmitting signals and such. All these data aid us in being assertive about decisions taken during the procedure — whether to be gentler with the tissue, whether to stop, whether to keep going on. Even under those conditions, neurological structures — and life itself — are fragile, and the finest training and skill are required to perform even the simplest of the neurological surgeries.
In Tanzania, however, the prepared neurosurgeon faces a different scenario. Yes, basic surgeries are successfully performed, but at every turn the feeling of powerlessness invades the surgeon. I know that despite my skills, an un-monitored patient undergoing brain surgery without all the assistive tools I regularly rely on is at higher risk at every moment.
I was truly astounded by how much can be done with so little and I praise my colleagues' surgical technique and judgement during surgery; however, I have also assisted surgeries that, if performed in developed countries, would have had a completely different, more favorable outcome. Small changes can lead to great improvements in the way my colleagues and I are treating patients every day. Understanding this, Weill Cornell Medicine is constantly providing surgical equipment and training local practitioners in using them, since this is the only road to a more modern, safer neurosurgery.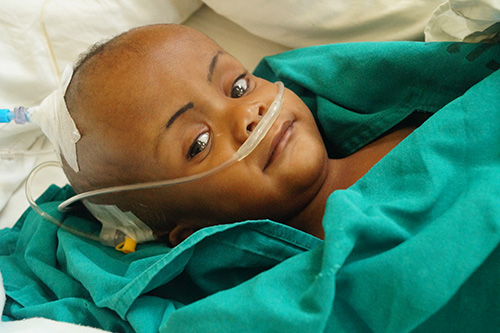 I am also working on several databases, collecting data to design evidence-based protocols that suit local needs rather than following international protocols and recommendations that are unrealistic in this setting. Because of the high number of patients and the extenuating daily tasks, my colleagues here are not instructed in research, nor to value its importance. The extra mile here is getting local residents involved by teaching them about the importance of data collection, about being critical with international literature, and about being academically active in a larger scientific community, by stimulating them to answer their own questions through clinical research.  This requires thinking like them, getting them motivated, and making all this extra work feasible and sustainable. It is a challenging but truly rewarding task.
Overall, the reality in Tanzania is still that of the traditional man, culturally bound to his ancestors and his land, facing all the difficulties he could endure and – like any of us - wishing to thrive. Not long ago, I received a young boy from a village about 550 miles away where he had been circumcised by a local ngariba under the Chaga tribe's rite of passage. Hours later, he was bitten by a hyena who probably tracked the blood scent to the field were the boy was playing. In need of immediate neurosurgery, he was driven to us by an acquaintance of the family, requiring a three-day journey by car. Dealing with the neurosurgical challenge of Tanzania calls for considering all cultural, economical, and social aspects that define the diseases we face daily. In front of this child, I had to gather resolve. Back home, there is no neurosurgical training that prepares you for treating cases like this. At no point did I think about how this child would have been treated back home. I came to embrace the local reality, make it mine, and find a solution to help this family within the cultural framework and with the tools available.
As for me, while working as a neurosurgeon in Tanzania I have learned to savor every little victory. I have learned to praise my colleagues' daily achievements and all those little big efforts that, well led, will bring us to achieving sustainable and long-lasting improvements in neurosurgery in Tanzania.
I know that being a part of this process, supported by Weill Cornell Medicine, will turn my year in Tanzania into the most enriching personal and professional experience I will ever have. A known Ghanaian revolutionary said once: "We are not Africans because we were born in Africa. We are Africans because Africa was born in us." And so it is happening to me.
< Back to Global Health Program