Chief of Neurological Surgery, NewYork-Presbyterian Queens
Co-director, Weill Cornell Medicine CSF Leak Program
Dr. John Park is the Chief of the Department of Neurological Surgery at NewYork-Presbyterian Queens. A board-certified and award-winning neurosurgeon, Dr. Park has particular expertise in the treatment of brain and spinal tumors and degenerative disorders of the cervical and lumbar spine. While at the National Institutes of Health Clinical Center in Bethesda, Maryland, Dr. Park developed a national reputation for the surgical treatment of low-grade gliomas and recurrent malignant gliomas and served as the principal neurosurgeon for patients enrolled in NCI clinical trials for malignant gliomas. Before joining the faculty at the Weill Cornell Brain and Spine Center, Dr. Park founded and served as the medical director of the multidisciplinary Brain and Spinal Tumor Program at Cottage Health in Santa Barbara, now the largest such program on the central coast of California. While in Santa Barbara, he also had an active practice providing neurosurgical treatment for patients with neck and low back pain and other spinal disorders.  
TRAINING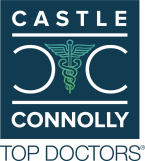 Dr. Park received his undergraduate degree, magna cum laude with honors, from Brown University and earned his MD and PhD degrees at Harvard Medical School. He completed his residency training at Harvard at Brigham and Women's Hospital and Children's Hospital and completed a research fellowship at Dana Farber Cancer Institute. He received advanced spine training at Cleveland Clinic.
RESEARCH
Dr. Park is widely published and has received more than 20 years of combined research funding from the NIH, the Howard Hughes Medical Institute, the American Brain Tumor Association, and the Neurosurgery Research and Education Foundation, AANS.  He has been the lead or senior author on publications in Nature, Nature Neuroscience, PNAS, Journal of Clinical Oncology, and Journal of the National Cancer Institute, among others. As a principal investigator, his research has included the development of an experimental treatment for oligodendrogliomas based on findings on the sensitivity of these tumors to DNA alkylating agents; the development of guidelines for the surgical management of recurrent malignant gliomas; and the development of a protocol for the immunotherapy treatment of experimental malignant gliomas using microglia-like cells derived from induced pluripotent stem cells. He has been a key contributor to other investigators' studies as well and his publications have been cited more than 6,600 times to date. In recognition of his research, Dr. Park has received awards from the Joint Section on Pediatric Neurosurgery of the AANS and CNS, the American Brain Tumor Association, the New England Cancer Society, the Neurosurgery Research and Education Foundation, the NIH, and the Joint Section on Tumors of the AANS and CNS.
Dr. Park recently guest-hosted an episode of the webinar series This Is Your Brain: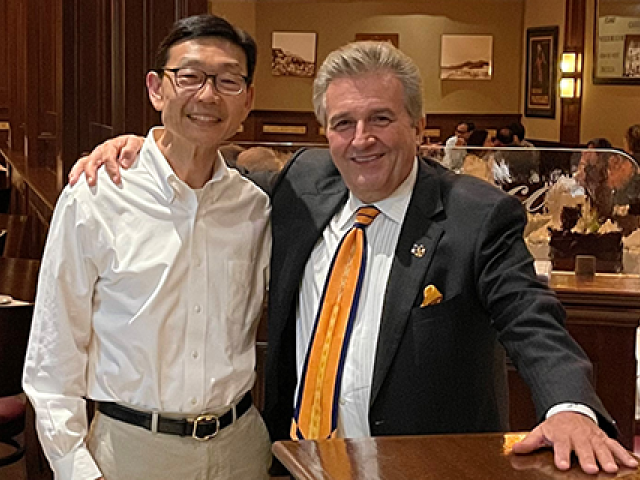 A year after a horrifying plane crash, Joe Oppedisano is back on his feet, and back to work.
Programs