When is the next skull base course?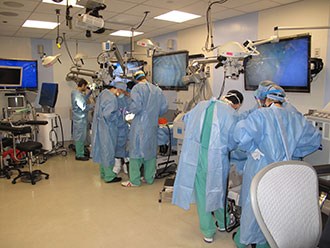 "Surgical Approaches to the Skull Base" is a hands-on course conducted twice a year — usually in April and December — at the Surgical Innovations Laboratory for Skull Base Microneurosurgery. The course is notable for its 3-D interactive cadaver workstations, where participants watch cadaveric dissections and review surgical anatomy before and during their own dissection. Find out more about the course schedule here.
Would you like to be notified when new CME courses open for registration?