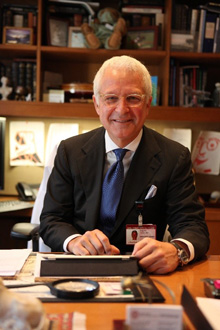 Thursday, May 18, 2017 - 10:15
A few weeks ago, the Wall Street Journal published an article about 17-year-old Kenny Bui, who died in 2015 after his post-concussion return to football. Nobody had done anything wrong, according to concussion protocol – the teen had passed a cognitive test that showed him to be fine, and his trainers as well as a doctor cleared him to return to play – and yet he certainly wasn't fine.
The article went on to describe new research that shows that the protocol itself might be flawed, and the standard test for field-worthiness might not detect some of the more subtle changes the brain undergoes in even a relatively minor head injury. The Care Consortium concussion study has been tracking 28,000 college athletes and military cadets for three years, and preliminary findings suggest that we may be sending athletes back into the game too soon. The computerized program that many professionals use to evaluate cognitive functioning after a head injury may be missing significant biological signs of injury, even as the athlete appears to have returned to pre-concussion levels of cognitive function.
That possibility is certainly supported by some of the research that's going on at The Big Ten/Ivy League Traumatic Brain Injury Research Collaboration, where I sit on the board as well as represent Cornell University. This collaboration, like the Care Consortium, has the advantage of large populations of athletes to study, and long periods of time in which to carefully evaluate the data we're assembling.
Early data suggest that there is no one test – yet – that can definitively either diagnose a concussion or pronounce it healed. The brain, our marvelously complex and mysterious command center, is simply too intricate and nuanced for any one test to pick up every sign of injury. And as Kenny Bui's tragic death shows, even a "minor" injury could have far-reaching implications that we just can't see in one test.
It's likely that the end results will show that only a complete battery of tests – both cognitive and physical, including direct observation and advanced imaging – will be able to detect all the danger signs that should keep athletes on the bench during the high-risk period after trauma in which the brain is especially vulnerable to re-injury. Our hopes that a simple blood test or computerized exam would eventually provide a definitive yes/no answer on returning to play may have been naïve and overly simplistic. We can't afford to let another Kenny Bui slip through the cracks in our evaluations – our athletes young and old deserve the extra care and attention it will take to reach a better level of safety.
 Visit our Concussion Clinic web site for more about this topic