July 29, 2020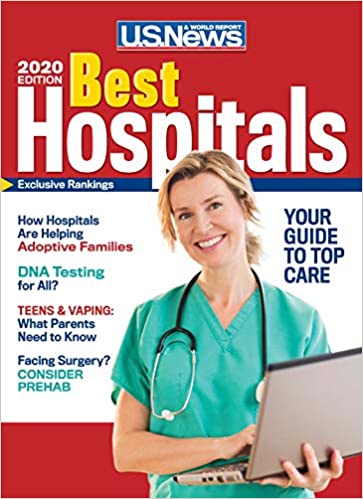 The annual hospital rankings from US News & World Report are out, and once again NewYork-Presbyterian Hospital has been named the top-rated hospital in New York. This marks 20 years in a row for this distinction. The hospital also rose to the #4 ranking in the United States.  
The Neurology and Neurosurgery service is also #1 in New York, and #3 in the nation, just behind Johns Hopkins and UCSF. We are extremely proud of our place in these national rankings and of the internationally known faculty of neurosurgeons, stereotactic radiosurgeons, interventional radiologists, neuropsychologists, neuro-endocrinologists, and surgical and clinical neurooncologists that make up our team.
The world-class facilities here at NewYork-Presbyterian Hospital offer patients the newest in technology and techniques in minimally invasive brain and spine surgery, delivered by top doctors and surgeons. Our faculty members are sought-after speakers and lecturers at conferences and continuing medical education events around the world, where they keep neurosurgeons and other healthcare providers informed and up-to-date on best practices. Some of our neurosurgeons have also literally written the books used by medical students and neurosurgery residents in their training. Read more about us.