May 14, 2018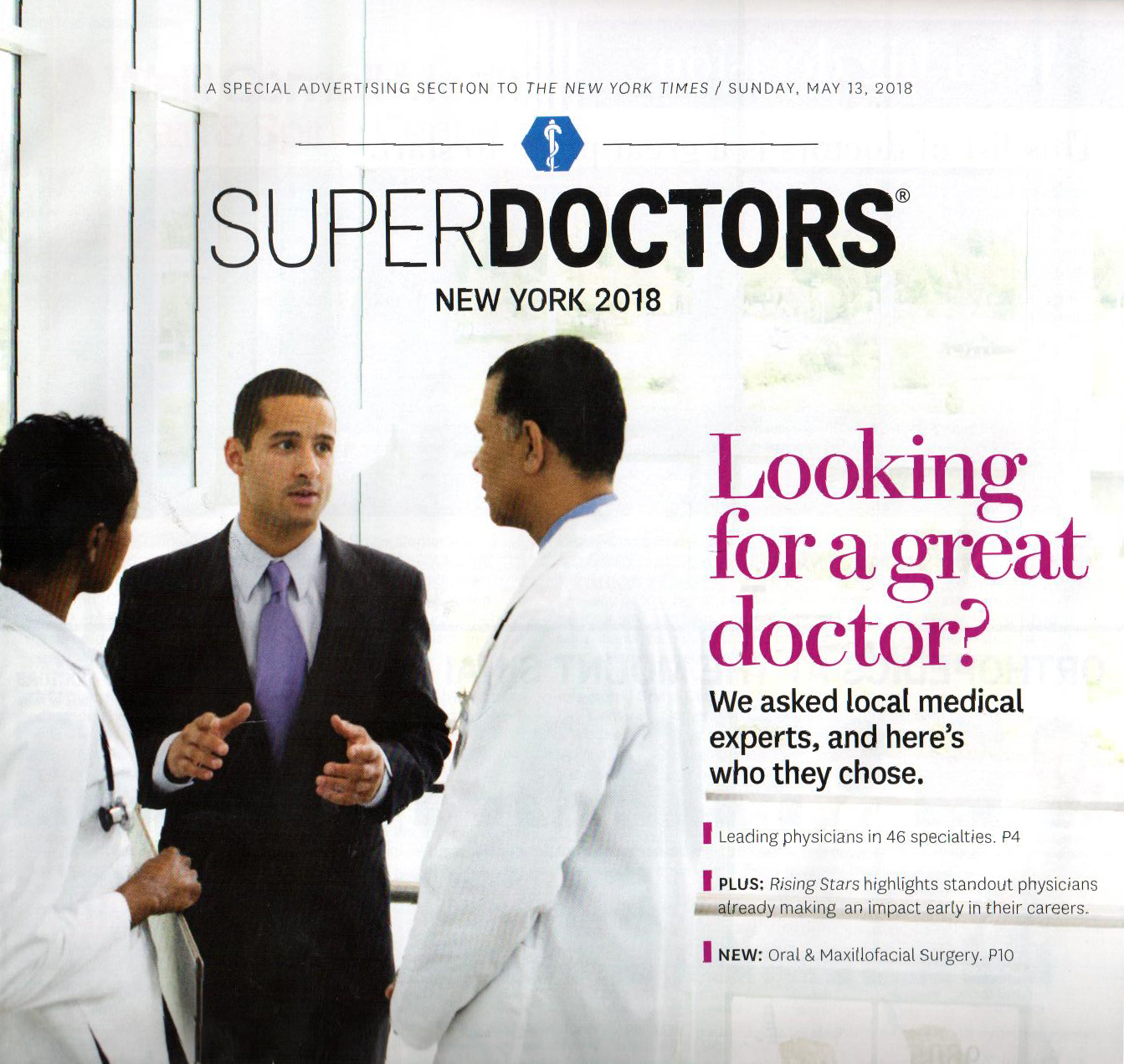 A record 11 faculty members from the Weill Cornell Medicine Brain and Spine Center were named to the 2018 list of New York SuperDoctors, an elite roster of physicians named by their peers as the very best in their field. In addition to professor and chairman Philip E. Stieg, Phd, MD, this year's list includes all three vice chairs – Dr. Mark Souweidane, Dr. Michael Kaplitt, and Dr. Jeffrey Greenfield – as well as Dr. Theodore Schwartz, Dr. Roger Härtl, Dr. Eric Elowitz, Dr. Susan Pannullo, Dr. Howard Fine, Dr. Athos Patsalides, and Rising Star Dr. Ali Baaj.

This year's honorees join several faculty members previously named to the lists of New York SuperDoctors and Rising Stars: Dr. Rohan Ramakrishna, Dr. Jared Knopman, Dr. Ning Lin, and Dr. Kai-Ming Fu. In addition, two of our faculty members, Drs. Kaplitt and Schwartz, were honored as members of the New York SuperDoctors Hall of Fame for their 10 consecutive years of being selected to the list.
The annual list of SuperDoctors, published each May in the New York Times Magazine and available online year round, is assembled based on peer nomination, credentials, and achievement.