April 28, 2023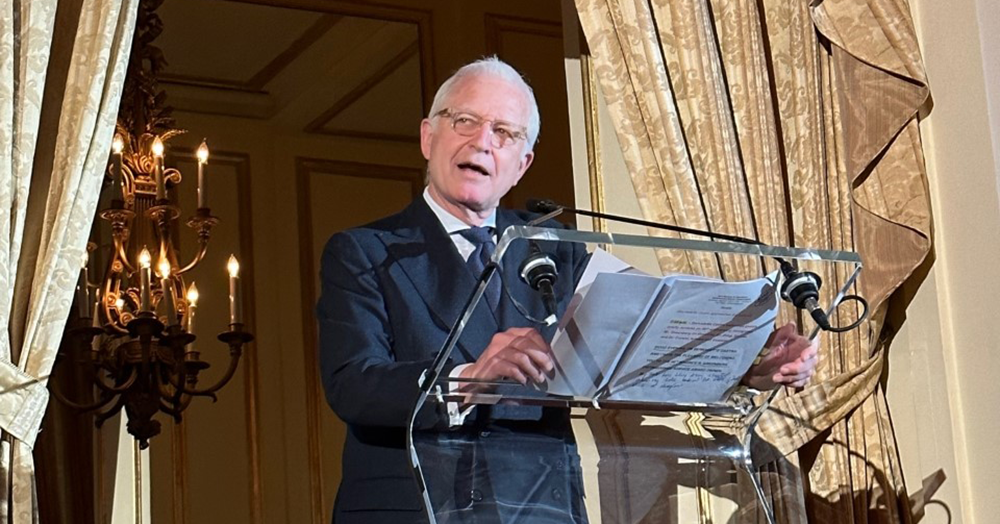 Dr. Philip E. Stieg has been named winner of the 40th Maurice Greenberg Distinguished Service Award. The award, the highest honor at Weill Cornell Medicine and NewYork-Presbyterian, recognizes an outstanding individual for exceptional and longtime service. Dr. Stieg joins a distinguished list of prior winners, including Dr. Bronson Ray, who was chief of the Neurosurgery Division from 1943 to 1971; Dr. George Papanicolaou, a pioneer in cancer detection who invented the "Pap smear;" former Weill Cornell Medicine Dean Dr. Antonio Gotto; and Dr. Herb Pardes, the first CEO of the newly merged NewYork-Presbyterian Hospital.
Dr. Stieg became the first chair of the newly established Department of Neurosurgery in 2000 and has since developed the service here into a world-renowned center of neurosurgical expertise. He is the Neurosurgeon-in-Chief of NewYork-Presbyterian/ Weill Cornell Medical Center, and in 2020 he became the first Margaret and Robert J. Hariri, MD '87, PhD '87 Professor of Neurological Surgery. He is also Vice Provost of Business Affairs and Integration of Cornell University.
The Maurice Greenberg Award was established in 1980 to identify and celebrate the outstanding individuals who make NewYork-Presbyterian and Weill Cornell Medicine the academic, clinical, and research powerhouse that it is. Dr. Stieg was named 40th winner of the award in 2020, but the presentation and celebration were delayed due to the pandemic. The presentation was made in an elegant celebration at the Plaza Hotel on April 27, 2023. See slide show below of event photos, and be sure to watch the tribute video about Dr. Stieg that was shown at the dinner.