May 19, 2013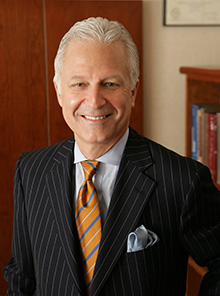 Five neurosurgeons at the Weill Cornell Brain and Spine Center have been named to the 2013 list of SuperDoctors, published today in a special section in The New York Times magazine. This year's list includes Neurosurgeon-in-Chief Philip Stieg, M.D., Ph.D.; Vice Chairman and Director of Pediatric Neurosurgery  Mark Souweidane, M.D.; Vice Chairman for Research and Director of Movement Disorders Michael Kaplitt, M.D., Ph.D.; Chief of Spinal Surgery Roger Härtl, M.D.; and spine surgeon Eric Elowitz, M.D.
The annual SuperDoctors list begins with peer nominations, in which doctors are asked: "If you needed medical care in one of the following specialties, which doctor would you choose?" The nominees are then evaluated based on years of experience, honors and awards, leadership positions, fellowship training, publications, and other professional criteria. The final list represents the top 5 percent of doctors in each specialty, as selected by a blue-ribbon panel of physicians.
"I believe all of the surgeons here at the Weill Cornell Brain and Spine Center are superstars," says Dr. Stieg.  "It's always nice when that is recognized by our peers."
See this year's list of neurological surgeons on the SuperDoctors list.