December 2, 2021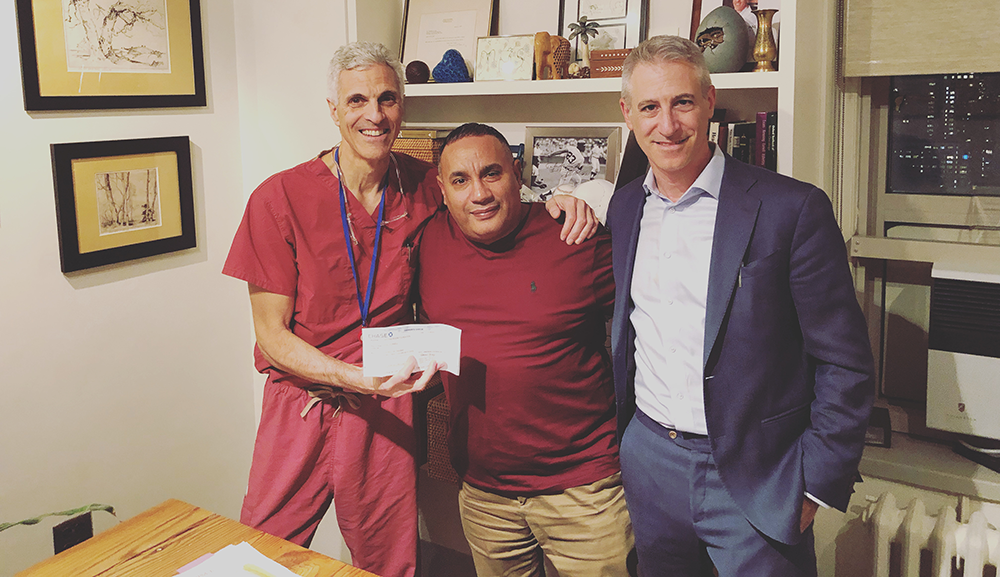 On "Giving Tuesday" (November 30), the Children's Brain Tumor Project  received a profound surprise from the Cristian Rivera Foundation (CRF)—a donation of $302,120 in support of Dr. Mark Souweidane's research. This was a huge milestone, marking the largest single donation ever made by the organization and the largest donation ever made to the lab by any family-run nonprofit.
Music producer and promoter John Rivera has been raising money since 2009 to find a cure for diffuse intrinsic pontine glioma (DIPG), a rare and uniformly fatal brain stem tumor that struck his son, Cristian. Cristian was only 6 years old when he succumbed to the devastating disease.
"I work so hard, I do all of this, because I miss my son," Rivera said recently. "He was my best friend."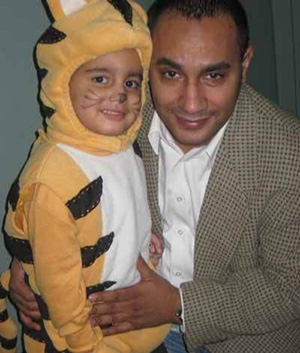 Rivera created the Cristian Rivera Foundation just months after his son's death to raise DIPG awareness and to support hospitals and organizations researching cures for the disease. He has since been a loyal supporter of Weill Cornell Medicine, where his son was treated by Dr. Mark Souweidane, Vice Chairman of Neurological Surgery and Director of Pediatric Neurosurgery at NewYork-Presbyterian and Weill Cornell Medicine.
"I am a pediatric neurosurgeon who focuses on the surgical treatment of children, so when I first encountered a child with DIPG early in my career, I felt helpless learning that this tumor is inoperable and fatal," said Dr. Souweidane. "I knew instantly that I would dedicate my life to finding alternative ways to cure this tumor through groundbreaking surgical approaches. I promise you that we are making inroads."
DIPG affects fewer than 300 kids a year, but the prognosis is extremely grim — survival time is measured in months, and there has been no significant decrease in the mortality rate in more than 30 years. Mr. Rivera knew he could make a difference and help change these statistics by leveraging his experience in the entertainment industry. He hosted his very first star-studded gala in New York City in 2009, and the event has grown ever year. Attendance and fundraising both hit record-breaking highs at the 12 Annual CRF Celebrity Gala, which was held on November 17 at Capitale.
The Cristian Rivera Foundation has donated more than $1.5 million to Weill Cornell Medicine over the years. "One day we are going to be able to raise a million dollars at the gala," said Rivera with confidence.