December 18, 2020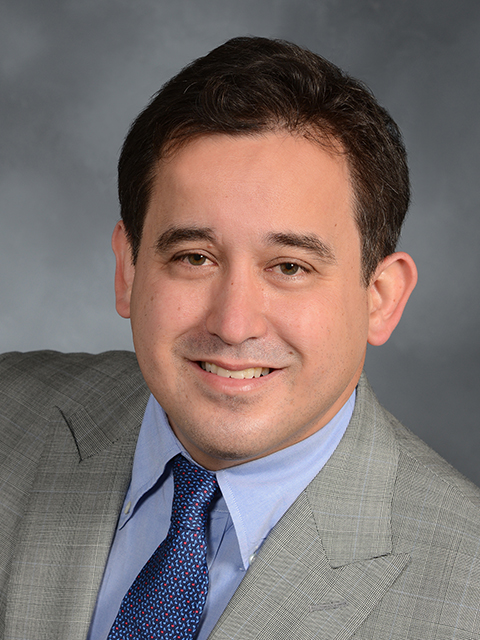 Kai-Ming Fu, MD, PhD, has been named chief of neurological surgery at the newly expanded Weill Cornell Medicine Lower Manhattan Spine Center. Dr. Fu, a board-certified neurosurgeon who has been on the faculty at the Weill Cornell Medicine Brain and Spine Center for nine years, specializes in advanced procedures for spinal deformity, reconstruction, and oncology. He has special expertise in sacro-iliac joint conditions and low back pain, especially pain caused by previously undetected and under-diagnosed conditions.
 "I am delighted to appoint Dr. Fu to head up our new spine center in lower Manhattan," says neurosurgeon-in-chief and department chair Philip E. Stieg, PhD, MD. "We are committed to making our world-class neurosurgery services available close to home and work for our patients, and we have been developing advanced centers in Brooklyn, Queens, and now Lower Manhattan. Dr. Fu has been a leader in advanced spine surgery techniques, using neuro-navigation, image guidance, and other technologies that reduce recovery times – all of which is now available in Lower Manhattan."
"This is a wonderful opportunity for me, as well as an exciting development for those who live and work downtown and in neighboring areas," says Dr. Fu. "I am honored to be leading this new facility and eager to work with colleagues in pain management, rehabilitation medicine, and other specialties to provide the same level of comprehensive care we're known for uptown."
"We are excited to have Dr. Fu lead the neurosurgery team to continue the growth of our outstanding program," says Juan Mejia, senior vice president and chief operating officer at NewYork-Presbyterian Lower Manhattan. "The multidisciplinary spine center brings together a range of specialties and provides patients with an opportunity to access a number of different services in one convenient location."
Patients who visit the Weill Cornell Medicine Spine Center at Lower Manhattan will be able to see all the specialists they need provide that comprehensive care. The ultra-modern clinical space on the 11th floor of 156 William Street includes state-of-the-art exam rooms and procedure rooms in a convenient location near all subways as well as within walking distance of the thousands of residential and office buildings concentrated in the financial district. Early morning and lunchtime appointments are available for the convenience of those who work in the neighborhood.
For patients who need surgery, the hospital facilities at NewYork-Presbyterian Lower Manhattan are equipped with the same advanced technologies featured at the uptown campus. Although many of today's minimally invasive procedures do not require an overnight stay, most patients who do stay are assigned to private rooms.
Dr. Fu will continue to see patients at the 59th Street Weill Cornell Medicine Center for Comprehensive Spine Care and to operate at NewYork-Presbyterian Weill Cornell Medical Center, while also maintaining office hours at William Street and operating at NewYork-Presbyterian Lower Manhattan.
More about the Lower Manhattan Spine Center