October 11, 2019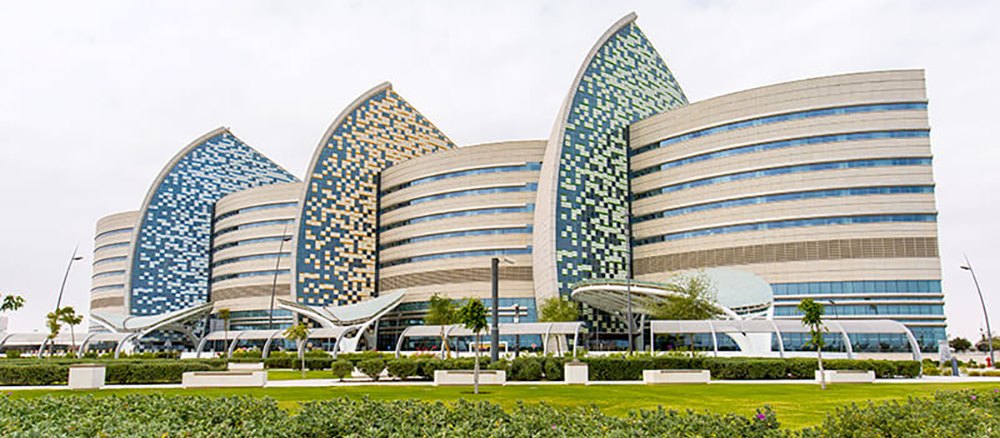 Dr. Caitlin Hoffman, Director of Pediatric Epilepsy Surgery at the Weill Cornell Medicine Brain and Spine Center, recently participated in the Inaugural Pediatric Neuroscience Conference at Sidra Medicine, a state-of-the-art women's and children's hospital in Doha, Qatar. Sidra, which opened in January 2018, has quickly become a regional destination for advanced health care.
The Pediatric Neuroscience Conference was conceived as an annual forum in which to bring together global experts in neurology, neurosurgery, rehabilitation medicine, and neuroradiology to explore the latest developments in complex neurological disorders in the pediatric population. The inaugural two-day conference, in October 2019, was focused on epilepsy and spasticity in children.
Sidra Medicine was designed by world-renowned architect Cesar Pelli, whose previous landmark designs include the World Financial Center in New York, the Petronas Towers in Malaysia, and the International Finance Centre in Hong Kong. Under its signature "sails," the remarkable 400-bed hospital employs a staff of 4,000 serving inpatients and outpatients in 50 service areas and offers such leading technology as intra-operative MRIs and robotic-assisted surgical systems. In addition to epilepsy and spasticity, pediatric specialties include cardiology, neurology, urology, and plastics and craniofacial reconstruction surgery.
"It was inspiring to participate in this event with Sidra," says Dr. Hoffman. "This is a wonderful opportunity to share, collaborate, and combine our expertise with other pediatric specialists in the world – learning from each other is one of the cornerstones of advanced medicine, and I'm honored to have been a part of this inaugural conference."
See "This Was Like a Miracle in Our Family" and "It's Time We Step It Up," two patient stories about epilepsy surgery.