October 11, 2018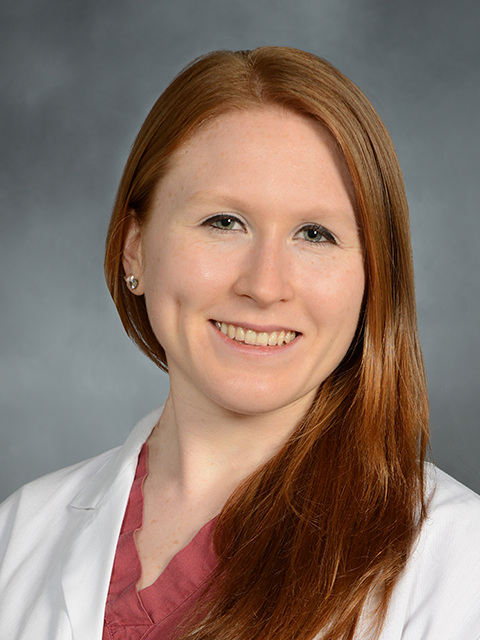 In honor of National Physician Assistant Week (October 6-12, 2018), NewYork-Presbyterian Hospital has named Chloe Holland, PA-C, the Physician Assistant Rookie of the Year for the Weill Cornell Medicine campus. The annual awards, presented by the Department of Physician Assistant Services, honor PAs from all NYP locations. Awards go the PA Rookie of the Year, the PA of the Year, the PA Mentor of the Year, and Physician Partner of the Year.
Chloe, who takes care of neurological surgery inpatients, discovered her passion for neuroscience during her undergraduate years at Northeastern University in Boston. During that time, Chloe completed several neuroscience research internships and gained clinical experience in the neurosciences ICU at Tufts Medical Center. She went on to the Weill Cornell Medicine Physician Assistant Master's Program and completed her surgical training here and at NYP Columbia Medical Center, then joined the Brain and Spine Center earlier this year after starting her PA career on the epilepsy unit.    
Chloe is one of more than 500 Physician Assistants at the many NewYork-Presbyterian locations, representing one of the fastest growing professions in the country. The other PA honorees at NewYork-Presbyterian/Weill Cornell and the NYP David H. Koch Center were:
• Physician Assistant of the Year: Nicole Perez, Koch Center Ambulatory Surgery
• Physician Assistant Mentor of the Year: Christopher O'Neill, Cardiothoracic Intensive Care
• Physician Partner of the Year: Dr. Bryan Leppert
Below, Dr. Laura Forese, EVP and COO of NewYork-Presbyterian Hospital, talks with two chief PAs, including neurosurgery's own Suzan Wollard, about the important contributions made by PAs every day.