August 2, 2021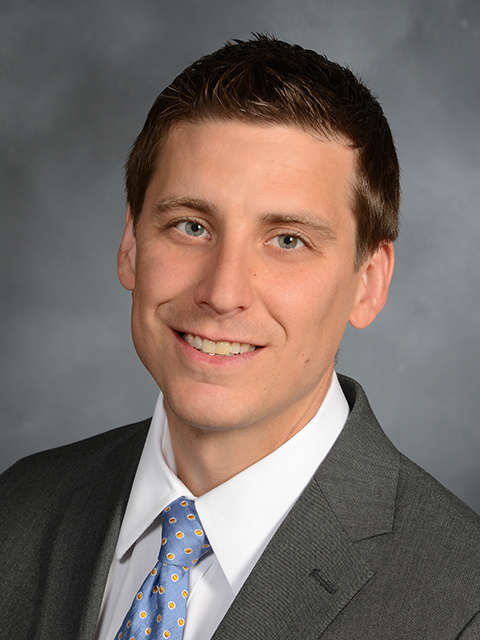 Dr. Philip E. Stieg, Margaret and Robert J. Hariri, MD '87, PhD '87 Professor of Neurological Surgery and Neurosurgeon-in-Chief of NewYork-Presbyterian/Weill Cornell Medical Center, announced that neurovascular specialist Justin Schwarz, MD, has been named to the faculty of the Weill Cornell Medicine Brain and Spine Center. Dr. Schwarz has advanced training in minimally invasive approaches to treating stroke, AVMs, and other cerebrovascular disorders, using the most innovative new tools and technologies. He has expertise in endovascular embolization, venous stenting, vertebroplasty and kyphoplasty, and other cutting-edge techniques that use only the tiniest of incisions.
Dr. Schwarz, who will see patients at both NewYork-Presbyterian/Weill Cornell Medical Center  and NewYork-Presbyterian Brooklyn Methodist, received his MD from Weill Cornell Medical College after earning his BA magna cum laude from Dartmouth College. As a medical student he was elected to the Alpha Omega Alpha honor society for medical students; he also earned honors in both service and research. Dr. Schwarz completed his residency in neurosurgery at NewYork-Presbyterian/Weill Cornell Medicine, where he also completed fellowship training in neuroendovascular surgery.
"I am extremely proud to bring Dr. Schwarz onto the team," said Dr. Stieg. "The field of endovascular neurosurgery is evolving quickly, become much less invasive as we develop smaller and smaller tools to repair issues in blood vessels without open surgery. Adding another neurosurgeon trained in all the latest tools and technologies to our faculty expands our strength in Manhattan and Brooklyn and allows us to offer state-of-the-art procedures to more patients."
Dr. Schwarz's research and publications have focused on advanced endovascular procedures including middle meningeal artery embolization for chronic subdural hematomas, venous sinus stenting for idiopathic intracranial hypertension, and other areas of interventional neuroradiology and neuroendovascular procedures.
"It's exciting for us to have Dr. Schwarz join our team in Brooklyn," said Dr. Rohan Ramakrishna, chief of neurological surgery at NewYork-Presbyterian Brooklyn Methodist. "We are building a world-class interdisciplinary brain and spine center here, and Dr. Schwarz perfectly complements the team we already have in place. Brooklynites today have access to the very best in neurosurgical care at the number one hospital in New York."
See more about Dr. Schwarz | Request an Appointment with Dr. Schwarz