May 22, 2017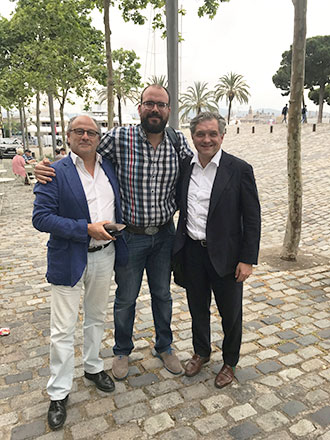 Dr. Andreas Leidinger has been selected as the second Global Health Neurosurgery Fellow and will assume his one-year assignment at Bugando Medical Center and Muhimbili Orthopedic Institute (MOI) in Dar Es Salaam on July 1, 2017.  The fellowship is being jointly funded by the Weill Cornell Medicine Brain and Spine Center and Fundación NED (Neurocirugía Educación y Desarrollo), a nonprofit organization based in Valencia, Spain.
The Global Health Neurosurgery Fellowship is part of the larger Weill Cornell Medicine Neurosurgery Mission in Tanzania, founded in 2008 by Dr. Roger Härtl. Over the past nine years, the mission has grown into a comprehensive program that includes an annual neurotrauma course to train local providers, an ongoing exchange of fellows, several research and outcomes studies, and regular Skype meetings to maintain a deep connection among team members in Africa, North America, and Europe.
This year's participation by NED reflects that organization's commitment to training providers in neuroscience – specifically in endoscopy – in Central and Eastern Africa. Founded in 2009 by Dr. Jose Piquer, NED has partnered with Weill Cornell Medicine to maintain a Global Health Neurosurgery Fellow in Tanzania.
Dr. Leidinger follows Dr. Maria Santos, the first-ever Global Health Neurosurgery Fellow to hold the position at Bugando and MOI.
More about our Neurosurgical Mission in Tanzania
More about the Global Health Fellowship
Read a first-person account of the experiences of Dr. Maria Santos