January 5, 2018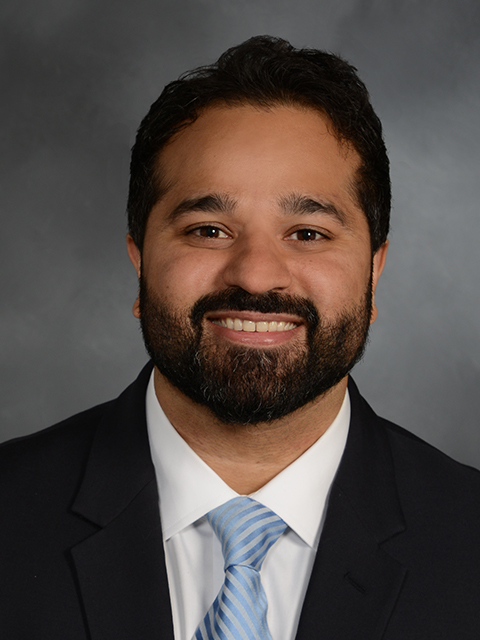 Dr. Eric Elowitz, Dr. Ibrahim Hussain, and their colleagues have published a new paper on a pioneering surgical technique that helps advance the field of minimally invasive spine surgery. The article was written by Dr. Hussain and was e-published ahead of print in the journal World Neurosurgery.
The paper, "Posterior Lumbar Interbody Fusion with 3D-Navigation Guided Cortical Bone Trajectory Screws for L4/5 Degenerative Spondylolisthesis: 1-Year Clinical and Radiographic Outcomes," describes a case series using a new minimally invasive posterior lumbar interbody fusion technique with cortical bone trajectory screws. These screws are biomechanically stronger than traditionally inserted pedicle screws and require a markedly smaller incision and less muscle damage to place into the spine. This reduces blood loss and postoperative pain, which allows patients to go home sooner than traditional PLIF surgeries.
The paper was co-authored by Dr. Eric Elowitz, Dr. Apostolos John Tsiouris, Dr. Michael Virk, and Dr. Thomas Link. This is the first group in the metropolitan New York area to publish data on this technique for degenerative spinal disease and the use of advanced real-time 3D-navigation technology with an intraoperative CT scanner to ensure accurate screw placement. One year following surgery, the study reports excellent, long-term improvement in various patient-reported pain and disability measures with a 0% complication rate.
This new procedure is called PLIF-CBT (for posterior lumbar interbody fusion with cortical bone trajectory screws) and adds to the armamentarium of minimally invasive surgical options offered by the Weill Cornell Medicine Brain and Spine Center. These procedures continue to make spine surgery a much less daunting prospect than it once was, with faster recovery times and less pain, narcotic dependency, and scarring.
More about minimally invasive spine surgery