May 11, 2016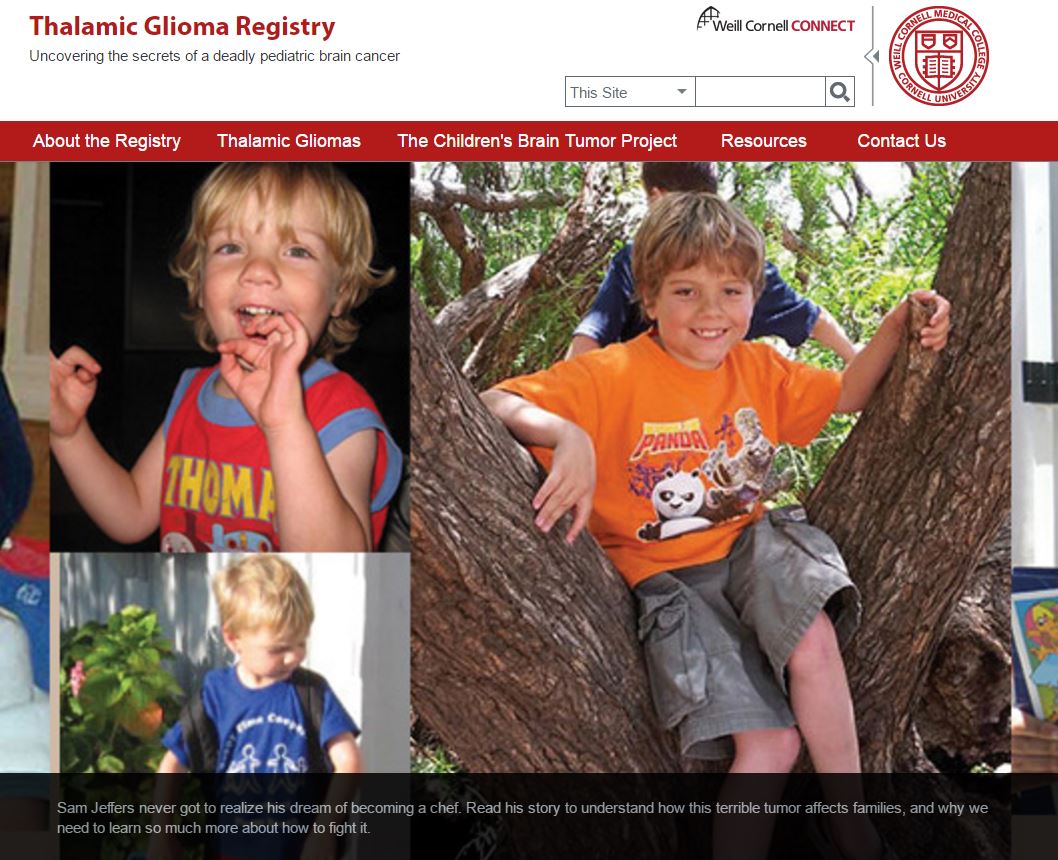 The Samuel Jeffers Childhood Cancer Foundation has donated $5,000 to the Children's Brain Tumor Project (CBTP) to fund a dedicated summer fellow for thalamic glioma research. The fellow will focus on assembling a thalamic glioma tissue repository here at Weill Cornell to provide researchers with tumor samples to study.
"Thalamic gliomas have not previously been studied as a separate disease entity," says Dr. Mark Souweidane, co-director of the Children's Brain Tumor Project. "But they have some unique properties that distinguish them from other malignancies, and they deserve dedicated research. The process of beginning that research starts with acquiring tumor samples, so I'm extremely grateful to the Samuel Jeffers Foundation for making this summer fellowship possible."
The summer fellowship extends an initiative that was begun last year with the launch of the Thalamic Glioma Registry, which was also funded by a CBTP supporter, Katherine Godfrey. Thanks to the information-rich online registry site, individuals around the world now have access to specific information about thalamic gliomas that was not available a year ago and are able to initiate the registration process. Developing a worldwide database of thalamic glioma patients, combined with assembling a repository of tumor tissue samples, will allow Children's Brain Tumor Project researchers an unprecedented ability to begin studying these malignant tumors for the first time.
Longer-term plans include the addition of a dedicated fellow, expected to be funded by the Samuel Jeffers Foundation, to pursue targeted research into thalamic gliomas.
More about the Children's Brain Tumor Project
More about thalamic gliomas
More about the Samuel Jeffers Foundation