August 2, 2016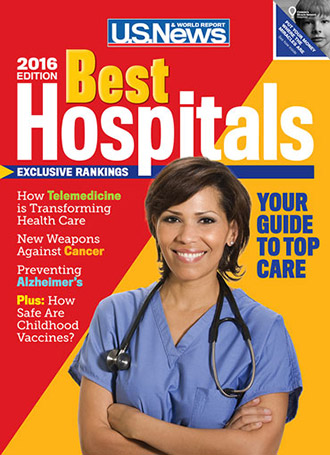 The 2016 hospital ratings issue of U.S. News & World Report, released today, names NewYork-Presbyterian Hospital the #1 hospital in New York for an amazing 16th year in a row. The Neurology and Neurosurgery service here is ranked as #3 in the nation, behind only Mayo Clinic and Johns Hopkins Hospital and ahead of such esteemed facilities as Mass General, UCSF, and Cleveland Clinic.
We are proud of our perfect rating in technology (5/5), but we know that having advanced tools available is only the beginning – it's our world-class faculty of neurosurgeons, interventional radiologists, stereotactic radiosurgeons, neuropsychologists, and surgical and clinical neuro-oncologists who use that technology to save lives and restore patients to good health that make us the top-ranked facility that we are.
Read more about the U.S. News & World Report rankings here

Weill Cornell Medicine's Department of Neurological Surgery is proud to partner with NewYork-Presbyterian, ranked #6 in the nation and #1 in New York City by US News and World Report.