Pediatric Patient Stories
You are here
Pediatric Patient Stories
We know how frightening it can be to get a neurosurgical diagnosis, especially if it involves your child. Here are some stories from our patients that attest to the kind of care they receive here. We hope this will put you at your ease and make you feel confident about choosing us to care for you or your child.
If you'd like to talk to a parent whose child received the same diagnosis your child has, we can arrange that. Many families have volunteered to provide support and comfort to others who find themselves in your position. Please call 212-746-2363 and ask about our Parent-to-Parent program, in which we'll connect you with someone who's been there.
Featured Stories: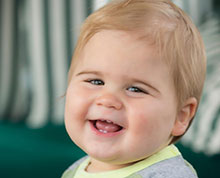 "We Couldn't Stop Staring at Him!"
Leo was always a cute baby, but now, with his craniosynostosis corrected, his parents can't take their eyes off him. Read their story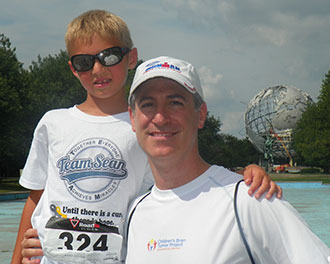 "Our Perfect Little Boy"
Everyone told this mom her son needed surgery — but he couldn't have it. Then she met Dr. Greenfield. Read her story
See more patient stories: