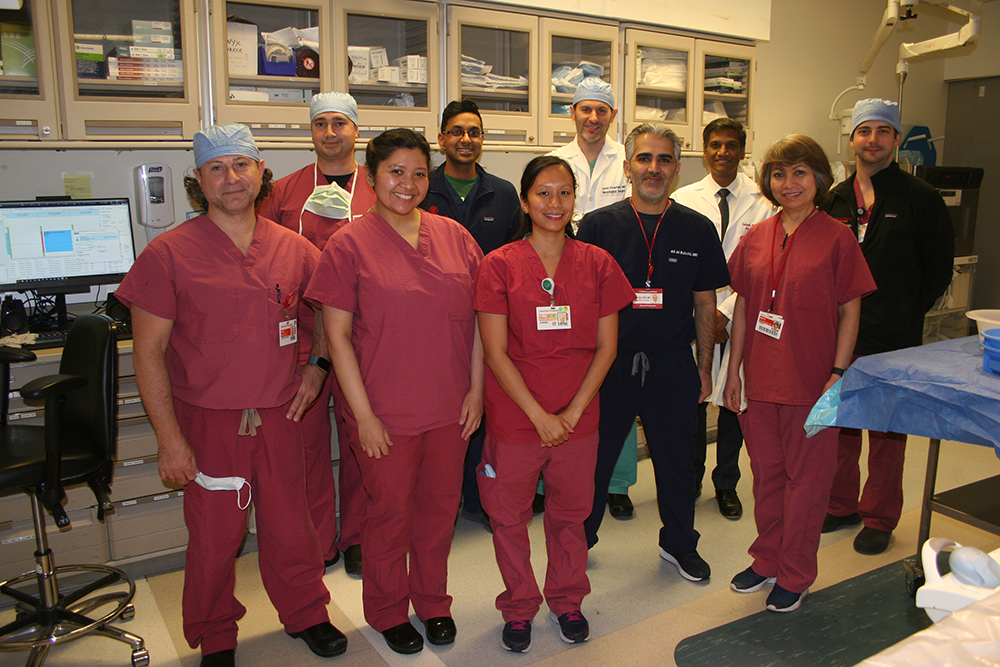 The Weill Cornell Medicine Brain and Spine Center is proud of its world-class Interventional Neuroradiology (INR) Program, one of the few such programs in the world to offer a full team of specialists in this advanced discipline. The Interventional Neuroradiology Program at the Weill Cornell Medicine Brain and Spine Center performs advanced procedures every day, leading to better patient care, shorter hospital stays, and better outcomes.
Unlike diagnostic radiologists, who specialize in taking and evaluating images (including x-rays, MRI scans, and CT scans) for the purpose of diagnosing a condition, or radiation oncologists (who treat cancer by administering targeted doses of radiation), interventional neuroradiologists combine advanced three-dimensional imaging techniques with minimally invasive and/or endoscopic surgical procedures. INR specialists — radiologists as well as neurosurgeons with advanced training in radiology — can perform minimally invasive endoscopic techniques using high-tech imaging equipment to guide their work. 
At the Weill Cornell Medicine Brain and Spine Center, the Interventional Neuroradiology Program specializes in:
Minimally invasive approaches to cerebrovascular conditions such as aneurysms, arteriovenous malformations of the brain and spine, and stroke.
Vertebroplasty and kyphoplasty for the treatment of painful vertebral body fractures.
Pre-operative embolization to improve outcomes of surgery in brain and spinal tumors.
Intra-arterial chemotherapy of tumors of the eye (retinoblastoma), the brain, and the spine.
Treatment of superficial vascular malformations of the face and neck.
Use our online form to request an appointment.