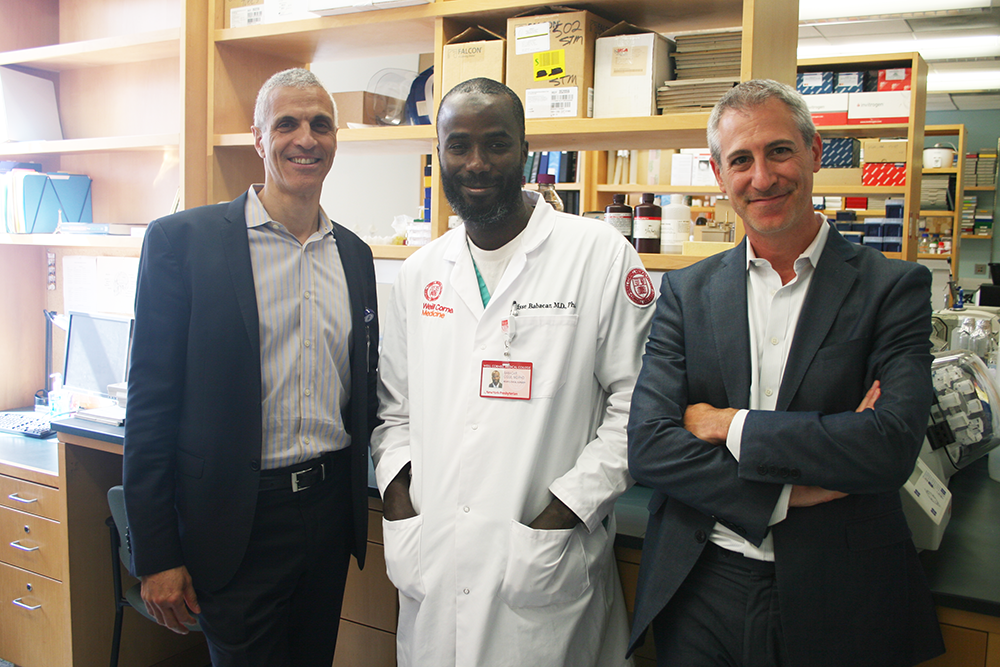 The Neurofibromatosis Surgery Program of the Weill Cornell Medicine Pediatric Brain and Spine Center is affiliated with the Comprehensive Neurofibromatosis Clinic at NewYork-Presbyterian Hospital/Weill Cornell Medical Center. This multidisciplinary clinic includes a wide range of health professionals with expertise in diagnosing and treating neurofibromatosis type 1 or 2 (referred to as NF1 and NF2) and Schwannomatosis. The clinic works not only with NewYork-Presbyterian, but also with nearby Memorial Sloan-Kettering Cancer Center and the Hospital for Special Surgery, all to ensure that each patient receives an individualized treatment plan for the best possible outcomes.
The pediatric neurosurgeons of the Neurofibromatosis Surgery Program have expertise in diagnosing and treating neurofibromatosis and Schwannomatosis in young patients, specializing in the surgical removal of painful or disfiguring tumors. We work closely with the multidisciplinary clinic team, which also includes experts from the fields of:
Neurology
Cardiology
Dermatology
Endocrinology
ENT
Genetics
Neuro-oncology
Neuroradiology
Oncology
Ophthalmology
Orthopedics
Pathology
Plastic Surgery
Radiation Oncology
The Comprehensive Neurofibromatosis Clinic is an affiliate clinic of the Children's Tumor Foundation. Our pediatric neurosurgeons, Dr. Mark Souweidane and Dr. Jeffrey Greenfield, work closely with pediatric neuro-oncologists on patients who need surgical evaluation or treatment. Use our online form to request an appointment, or call 212-746-2363 for more information.