Second Opinion for Pulsatile Tinnitus
You are here
Second Opinion for Pulsatile Tinnitus
We understand how frustrating it is to be told there is no treatment for pulsatile tinnitus. That's not always the case — venous sinus stenting is a minimally invasive procedure that can resolve many cases of pulsatile tinnitus. Dr. Srikanth Boddu, an expert in the stenting procedure, provides many second opinions to evaluate whether patients are good candidates for it.
We also understand that getting to New York for a second opinion from Dr. Boddu may not be convenient for everyone. That's why we offer our Remote Second Opinion Program for Pulsatile Tinnitus.
The Second Opinion Program at the Weill Cornell Medicine Brain and Spine Center is a thorough review of your previous images and diagnosis along with an evaluation of the recommended treatment, followed by our written report.
Dr. Boddu can do a review of your diagnosis and treatment plan and provide a written report within a few days of receiving your images. The Review and Report process will:
Confirm your diagnosis, or suggest additional tests. Not all cases of tinnitus are pulsatile, and an accurate diagnosis is absolutely critical to creating the best treatment plan. If we have any reason to believe your diagnosis needs confirmation, Dr. Boddu may recommend additional advanced imaging or other tests to verify your condition.
Provide information about treatment options. Not every doctor or hospital has access to the advanced stenting procedure or has the specialized training to perform it. Dr. Boddu may be able to offer you a procedure that your doctor is not able to provide.
Assess your risk. Different treatment options carry different risks, often depending on the age and general health of the patient, the patient's medical history, and the family history. Our second opinion report will assess your risk based on your own individual situation.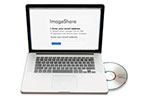 Upload your images to request a second opinion
Make a recommendation. Our written report will recommend a course of treatment that our experts believe is best for you.
Please remember that a second opinion based only on images and medical records is necessarily limited to what is contained in those files. It cannot replace an in-person medical evaluation from a qualified physician. If you would prefer to make an appointment with Dr. Boddu, please call his office at 212-746-2821.
Getting a second opinion from Dr. Boddu will not offend your current doctor – it's simply a means of empowering and educating yourself about your condition and your options. The ultimate decision is yours to make, but rest assured that Dr. Boddu is standing by to help you make the right choice. 
Ready to request a second opinion?
When you are ready to get started, we will walk you through the set-up of a secure online account, where you will be able to upload your imaging and reports as well as pay the fee of $300. When you set up your account you will be asked to accept the Terms of the program. You may preview those terms here.

Get Started Now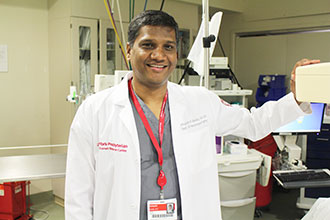 Dr. Srikanth Boddu
Dr. Boddu provides second opinions for pulsatile tinnitus, pseudotumor cerebri (IIH), and other cerebrovascular disorders. Use the Remote Second Opinion program to set up a secure online account where you can upload your images and Request a Second Opinion

Be sure to specify Dr. Boddu in your online request.