Tanzania Neurosurgery Project
You are here
Tanzania Neurosurgery Project
NEWS: Dr. Hartl Named 2022 AANS Humanitarian of the Year 
The team returned to Tanzania in March 2022 after holding the 2020 and 2021 courses virtually due to health concerns.   Please see the 2021-22 newsletter, 2020 Course Report, and a 2020 mid-year update from our in-country fellow.
Dr. Härtl  recently appeared on The Neurosurgery Podcast to talk about the Tanzania project. Listen here:

Click here to add your name to the mailing list to receive periodic updates on the Mission in Tanzania.
Below is a video of a conversation Dr. Härtl had with Cardinal Polycarp Pengo, Archbishop of Dar es Salaam, in 2018.
The video below is an overview of the project: 

Dr. Härtl is planning his 2023 neurotrauma course already, as well as new courses focused on scoliosis and minimally invasive techniques. Please help support these efforts. You can also see photos and videos from the project on Facebook at the Tanzania Neurosurgery Project page.
See also the blog post from the Weill Cornell Global Health Fellow in Tanzania (The View From Tanzania). 
• Watch: Video of Dr. Härtl in the OR
• Watch: Dr. Härtl is joined by Dr. Philip Stieg, director of the Weill Cornell Medicine Brain and Spine Center


A report from Dr. Hartl's fellow, Connor Berlin, on April 19, 2016:
When you first arrive at Weill Bugando Hospital, there is an inexplicable sense of urgency as her imposing concrete corridors rush in to surround you. In every hallway, every ward, men and women step with purpose to meet the incessant wave of patients that comes with a referral area of 13 million people. Here, the concrete walls keep them focused on the task at hand. We were delighted today to see this same purpose take hold of our team as we entered Bugando. Without saying a word, everyone from neurointensivists to ICU nutritionists, anesthesiologists and neurological surgeons found their place and was able to provide critical care, guidance, and training in some fashion.
The background:
The Weill Cornell Neurosurgery Program in Tanzania was started by Dr. Härtl in 2008. The program focuses on Bugando Hospital in northern Tanzania, a regional center that serves a population of 14 million people, and on the Muhimbili Orthopedic and Neurosurgery Institute in Dar es Salaam. The program consists of several components:
Dr. Härtl and his team train local surgeons to perform basic neurosurgical procedures using locally available equipment and
resources. His team conducts "hands-on" training of doctors in Tanzania, empowering them with a high level of expertise in the management of neurosurgical disorders and neurosurgical procedures (Wait and Härtl 2010). Providing the highest level of surgical training to these eager, talented surgeons impacts every other level of care—nursing, anesthesia, intensive care
treatment, general ward care. Setting the bar high encourages a positive response and team effort involving all areas (Härtl).
Promising surgeons are selected for a short-term observational fellowship at Weill Cornell Medical College in New York. The purpose of this fellowship is to provide motivated surgeons the opportunity to experience high-level neurosurgical care firsthand. This also greatly facilitates the communication between the Weill Cornell team and the Tanzania surgeons once the surgeon has returned home.
Every year a neurosurgery meeting is organized with international faculty in East Africa that combines lectures, practical workshops, and even live surgeries (Kahamba 2011). Surgeons and nurses from many African countries participate.
Regular conference calls and Skype conferences are held between the Weill Cornell team and their colleagues in Tanzania to discuss challenging cases and patient management.
A database and patient registry has been implemented that monitors surgical patient care and ensures quality (Winkler et
al., 2010). The goal is to monitor outcomes of neurosurgical procedures in order to make decisions about the allocation of resources and the success of the current program.
Dr. Härtl is planning to go to Tanzania again in 2022 once the health crisis has passed. Please help support his efforts.
Global Fellowship
We offer a one- or two-year fellowship position in Tanzania that entails evaluating patients, performing surgery, and training Tanzanian surgeons and medical staff, as well as participation in ongoing collaborative research between the Foundation for International Education in Neurological Surgery (FIENS) and Weill Cornell Medicine.
Find out more
Support Our Work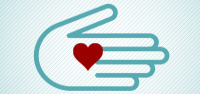 The generous gifts
of his supporters
allow Dr. Härtl to
continue his work in Tanzania.
Donate Now >>
Download the 2020 Mid-Year update (PDF)
Download the 2019 update (PDF)
Download the 2018 update (PDF)
Download the 2017 update (PDF)
Download the 2016 update (PDF)
Download the 2014 update (PDF)
Download the 2013 update (PDF)
Download the 2012 update (PDF)
Download the 2011 Update Part 1 (PDF)
Download the 2011 Update Part 2 (PDF)
Download the 2010 update (PDF)