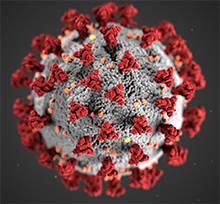 Tuesday, April 28, 2020 - 18:30
The Covid-19 pandemic claimed another talented neurosurgeon this week with the passing of Dr. Ronald Brisman. Coming so soon on the heels of Dr. Jim Goodrich's death from the virus, this news was especially hard to hear.
The pandemic has affected every aspect of health care, and every specialty. Neurosurgeons are not typically exposed to infectious diseases in the course of our work, but this virus respects neither rank nor expertise. Those of us who treat patients – any patient, any time, for any condition – may be inadvertently exposed.
Ron Brisman specialized in the treatment of trigeminal neuralgia, where the risk of infection should be practically nonexistent, but he knew this virus is different. He cared deeply for his patients, and he continued to treat them despite the risks we all take every time we come through the hospital doors. He paid a high price for that commitment, and he will be sorely missed by the neurosurgical community.
Dr. Brisman was a fine neurosurgeon and an excellent role model, which is no doubt why two of his sons also chose neurosurgery as their career. We extend our deepest condolences to them, and to their entire family, on the loss of their father.
---
I recently interviewed Dr. Laura Kolbe, co-founder of the COVID+ Hospice and Palliative Care Unit at Weill Cornell Medicine/New York-Presbyterian, about caring for Covid-19 patients. Listen to the segment below: