Professor of Radiology in Neurological Surgery
Y. Pierre Gobin, M.D., is an internationally recognized expert in the field of interventional neuroradiology, with 25 years of experience in the treatment of vascular diseases of the brain, head, neck, and spine. A pioneer in new and effective treatments for cerebral aneurysms, Dr. Gobin has developed and established minimally invasive surgical approaches to treat acute strokes and eye tumors. He is widely published and honored for his accomplishments by medical associations and societies the world over. Dr. Gobin was named to the Castle Connolly list of Top Doctors in the New York Metro Area in 2014 and 2015, and was included in the list of Top Doctors in New York in New York magazine in 2019, 2020, and 2021.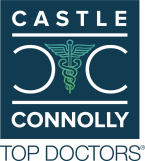 TRAINING
Dr. Gobin completed his medical degree, internship, and radiology residency at the University of Paris, France. He trained in interventional neuroradiology at Hospital Lariboisière in Paris. Dr. Gobin was on the faculty in the Division of Interventional Neuroradiology of the University of California, Los Angeles, from 1992 to 2001. Since 2001, he has been a faculty member in the departments of Neurosurgery, Neurology, and Radiology at Weill Cornell Medical College.
RESEARCH
Dr. Gobin was a pioneer in the technique of inserting coils into aneurysms to prevent their growth. He performed the first Guglielmi Detachable Coil (GDC) embolization in France. At UCLA, he was a member of the research team that clinically evaluated the GDC coil technology, establishing its effectiveness for the treatment of cerebral aneurysms. He then conceived and developed an endovascular device, the Concentric Retriever, for cerebral embolectomy to treat acute stroke. More recently, he was part of the team that has developed intraarterial chemotherapy (chemosurgery) to treat retinoblastoma, an eye cancer in children.
Request an Appointment | Refer a Patient
Download a PDF of Dr. Gobin's bio
Services