Intra-arterial chemotherapy for retinoblastoma is a procedure that can preserve eyes and vision for eyes that, in the past, would have been enucleated. Dr. Pierre Gobin, Director of Interventional Neuroradiology at the Weill Cornell Brain and Spine Center; Dr. David Abramson, Chief of Ophthalmic Oncology at Memorial Sloan-Kettering Cancer Center (MSKCC); and MSKCC pediatric oncologist Dr. Ira Dunkel have been collaborating for the past seven years, first in testing and currently in implementing this advanced procedure.
In "super-selective" intra-arterial chemotherapy, the cancer-fighting drug is infused into the ophthalmic artery at the exact site of the tumor, rather than into the entire body through an intravenous drip or a pill. This maximizes the concentration of the drug exactly where it's needed, while minimizing the whole-body toxicity associated with IV or oral chemotherapy. The infusion only needs to be repeated a small number of times, thereby avoiding often months-long cycles of traditional chemotherapy.
In the procedure, Dr. Gobin inserts a very thin plastic tube called a microcatheter into the artery in the thigh, then threads it up to the ophthalmic artery under image guidance. The drug is then infused through the catheter directly to the tumor.
This new technique performed so well in original testing for advanced cases that it has become a new standard of care. First started at our Weill Cornell Brain and Spine and Memorial Sloan-Kettering Ophthalmic Oncology centers, the procedure has spread worldwide as many physicians have visited us to learn our technique. Very few children now face enucleation, and the intra-arterial chemotherapy procedure is now used also on patients with less advanced disease to help preserve vision.
Our Care Team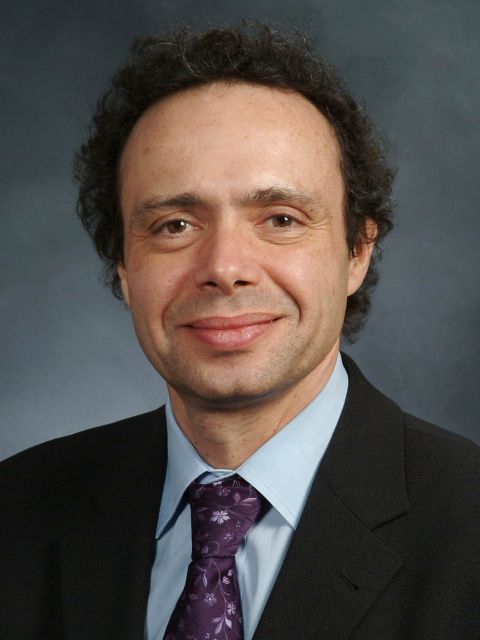 Professor of Radiology in Neurological Surgery
Reviewed by: Y. Pierre Gobin, MD
Last reviewed/last updated: July 2023