Arteriovenous Malformation (AVM)
You are here
Doctors Who Treat AVMs
Although an arteriovenous malformation (AVM) may be suspected or even tentatively diagnosed by a primary care physician or neurologist, it should only be treated by an experienced neurosurgeon. Within neurosurgery, there are sub-specialists whose expertise in treating AVMs is unparalleled:
A cerebrovascular neurosurgeon is fully qualified to perform any kind of neurosurgery, but specializes in vascular problems of the brain and spine, including aneurysms, AVMs, carotid occlusive disease, and other neurological conditions involving the delicate blood vessels of the brain and spine. Cerebrovascular neurosurgery is a demanding practice that requires the most skilled surgeons with the most extensive experience. The cerebrovascular neurosurgeons at the Weill Cornell Medicine Brain and Spine Center perform complex surgical procedures every day and have an international reputation for their expertise.
Interventional neuroradiologists have advanced training in the minimally invasive technologies used to diagnose and treat AVMs, including embolization.  A relatively new subspecialty, interventional neuroradiology (INR) requires years of training beyond residency; the best INR programs perform procedures every week to establish expertise. The interventional neuroradiology program at the Weill Cornell Medicine Brain and Spine Center is one of the most advanced in the country, with specialists who have years of experience with cerebrovascular conditions and procedures. (Find out more about Interventional Neuroradiology.)
Neurosurgeons who specialize in stereotactic radiosurgery have advanced training in the use of advanced stereotactic techniques and equipment, such as linear accelerators (including Brainlab iX, Novalis, and CyberKnife systems), Gamma Knife, and proton beams. These noninvasive techniques are on the cutting edge of neurosurgery and require the most experienced surgeons with the most up-to-date training in the technology and procedures used to treat many conditions, including AVMs.
A highly trained team of cerebrovascular neurosurgeons, interventional neuroradiologists, and stereoradiosurgeons at the Weill Cornell Medicine Brain and Spine Center are available to treat AVMs:

Philip E. Stieg, Ph.D., M.D., the chairman and neurosurgeon-in-chief of the Weill Cornell Brain and Spine Center, leads the cerebrovascular team. Dr. Stieg is one of the top neurosurgeons in the nation, having been named one of America's Top Doctors by Castle Connolly each year since that designation was created nearly two decades ago. Dr. Stieg has developed an international reputation in the area of cerebrovascular disorders and surgery; his work has been broadly published, and he has contributed to groups such as the Joint Sections of Cerebrovascular Surgery of the American Association of Neurological Surgeons and Congress of Neurological Surgeons (AANS/CNS). He is the past President of the Society of University Neurosurgeons and has received multiple awards and honors for his work. (Read more about Dr. Stieg.)

Jared Knopman, M.D., Director of Cerebrovascular Surgery and Interventional Neuroradiology specializes in the treatment of vascular diseases of the brain and spine and has dual expertise in both open neurosurgical and minimally invasive interventional techniques. Dr. Knopman has done specialized fellowship training in endovascular neurosurgery and interventional neuroradiology at Weill Cornell Medical College and has surgical and interventional expertise in treating a diverse array of diseases of the brain and spine.  (Read more about Dr. Knopman.)

Y. Pierre Gobin, M.D., is an internationally recognized expert with 20 years of experience in the treatment of vascular diseases of the brain and spine. A pioneer in endovascular treatment of cerebral aneurysms and AVMs, Dr. Gobin was also one of the inventors of the MERCI Retriever that is used in removing blood clots and other obstructions. He has published extensively on the endovascular treatment – embolization -  and on the overall therapeutic strategy of cerebral and spinal AVMs and dural AVMs (Read more about Dr. Gobin.)

Susan Pannullo, M.D. is board-certified in both Neurology and Neurological Surgery and specializes in stereotactic radiosurgery. Dr. Pannullo is one of the few neurosurgeons in the United States with access to Brainlab iX , Gamma Knife, and CyberKnife,  all of which allow non-invasive treatment of AVMs and other conditions of the brain and spine. (Read more about Dr. Pannullo.)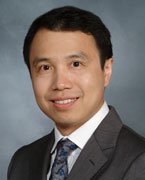 Ning Lin, M.D. brings a unique combination of neurosurgical and endovascular experience in treating a wide range of vascular diseases of the brain and spine. He has published multiple articles in peer-reviewed medical journals and presented in national neurosurgery conferences on the topic of arteriovenous malformation. Dr. Lin sees patients and performs surgery at NewYork-Presbyterian/Weill Cornell Medical Center and NewYork-Presbyterian/Queens. (Read more about Dr. Lin.)

Caitlin Hoffman, M.D. is a board-certified neurosurgeon who specializes in pediatric neurosurgery as well as in adult and pediatric epilepsy surgery. She has completed fellowship training in pediatric neurosurgery and has performed extensive research on the molecular mechanisms of progression of brain tumors. Dr. Hoffman's clinical research includes venous anomalies in craniosynostosis, early surgical treatment for Rasmussen's encephalitis, minimally invasive methods of treating hydrocephalus and intracranial cysts, and the characteristics and safety of invasive monitoring for pediatric neurovascular disorders such as AVM. (Read more about Dr. Hoffman.)
Srikanth Boddu, M.D., M.Sc. is an interventional neuroradiologist who specializes in minimally invasive endovascular treatments for cerebrovascular and spinal disorders. In addition to arteriovenous malformations, Dr. Boddu's specialties include aneurysms, compression fractures, tumors, stroke, pseudotumor cerebri, and tinnitus. Dr. Boddu sees patients and performs surgery at NewYork-Presbyterian Queens hospital and Weill Cornell Medical Center on the upper east side on Manhattan. (Read more about Dr. Boddu)
Dr. Michael Ayad is the Director of Cerebrovascular and Endovascular Neurosurgery at NewYork-Presbyterian Brooklyn Methodist Hospital. He is board-certified in neurosurgery and holds two U.S. patents for neurosurgical devices used in the operating room. Areas of expertise include intracranial aneurysms, arteriovenous malformations, carotid artery disease, Moyamoya disease, intracerebral hemorrhage, spinal vascular disorders and other types of cerebrovascular disease. He has expertise in endovascular treatment of acute stroke. (More about Dr. Ayad)
Dr. Justin Schwarz is an award-winning neurosurgeon with fellowship training in stroke, AVMs, and other neurovascular conditions. He specializes in advanced, minimally invasive approaches to treating cerebrovascular disorders, using the most innovative new tools and technologies. He has expertise in endovascular embolization, venous stenting, vertebroplasty and kyphoplasty, and other cutting-edge techniques that use only the tiniest of incisions. More about Dr. Schwarz

Amanda Sacks-Zimmerman, Ph.D., ABPP-CN is a clinical neuropsychologist specializing in cognitive remediation after brain trauma, including the trauma of brain surgery. Dr. Sacks-Zimmerman has extensive experience in treating patients who suffer from cognitive and emotional difficulties that may be the result of a wide range of neurological conditions, including trauma; epilepsy; radiation or chemotherapy; cardiopulmonary bypass procedures; cerebrovascular disease; and others. (Read more about Dr. Sacks-Zimmerman.)
The specialists of the Weill Cornell Brain and Spine Center have the state-of-the-art facilities of NewYork-Presbyterian Hospital, the #1 hospital in New York, available to them for their lifesaving work. The combined resources and expertise of the NewYork-Presbyterian/Weill Cornell Medical Center allow us to offer the very best in patient care, with excellent outcomes.
Use our online form to request an appointment for an evaluation or second opinion.
Request an Appointment | Refer a Patient