Need a Second Opinion?
You are here
We understand how confusing and frightening it can be to get a diagnosis that requires brain surgery.  Getting a second opinion is always a good idea — there are many advanced imaging techniques and minimally invasive procedures available today, and any patient would be wise to get a second opinion from another neurosurgeon.
The Second Opinion Program at the Weill Cornell Brain and Spine Center can provide you with the peace of mind that comes with knowing your options and having experts to guide you in making your decision. The program offers both in-person appointments as well as a remote service called Review and Report — which is a thorough review of your previous images and diagnosis and an evaluation of the recommended treatment, followed by our written report.
Our faculty can provide expert second opinions on a wide range of brain conditions, including:
Acoustic neuromas
Aneurysms
AVMs
Brain tumors
Colloid cysts
Epilepsy
Hemifacial spasm
Parkinson's disease
Trigeminal neuralgia
and more.
We can do a review of your diagnosis and treatment plan and provide the written report within 10 days of receiving your images.
Our Review and Report process will:
Confirm your diagnosis, or suggest additional tests. Many tumors and other neurosurgical conditions look alike on initial imaging, and an accurate diagnosis is absolutely critical to creating the best treatment plan. If we have any reason to believe your diagnosis needs confirmation, we may recommend additional advanced imaging or other tests to verify your condition.
Provide information about treatment options. Not every doctor or hospital has access to the most advanced technology or has the specialized training to perform minimally invasive surgery. We may be able to suggest a minimal-access alternative to open surgery that your doctor is not able to provide.
Assess your risk. Different treatment options carry different risks, often depending on the age and general health of the patient, the patient's medical history, and the family history. Our second opinion report will assess your risk based on your own individual situation.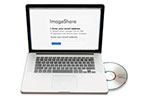 Upload your images to request a second opinion
Make a recommendation. Our written report will recommend a course of treatment that our experts believe is best for you.
Please remember that a second opinion based only on images and medical records is necessarily limited to what is contained in those files. It cannot replace an in-person medical evaluation from a qualified physician. If you would prefer to make an appointment with one of our doctors for a second opinion, please see the Faculty Directory for a direct phone number.
Getting a second opinion from one of our neurosurgeons will not offend your current doctor – it's simply a means of empowering and educating yourself about your condition and your options.  The ultimate decision is yours to make, but rest assured that our experts are standing by to help you make the right choice.
Ready to request a second opinion?
When you are ready to get started, we will walk you through the set-up of a secure online account, where you will be able to upload your imaging and reports as well as pay the fee of $300. When you set up your account you will be asked to accept the Terms of the program. You may preview those terms here.

Get Started Now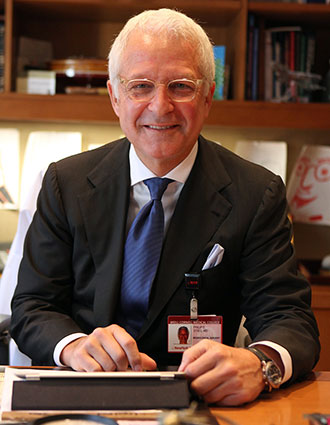 Philip E. Stieg, PhD, MD
Professor and Chairman, Dept. of Neurological Surgery
Neurosurgeon-in-Chief
Dr. Stieg provides second opinions for all cerebrovascular disorders (including aneurysms, AVMs, and carotid occlusion) as well as brain tumors, trigeminal neuralgia, hemifacial spasm, and other conditions of the brain and spine. Call Dr. Stieg's office at 212-746-4684 or set up a secure online account where you can upload your images and Request a Second Opinion

Our world-class faculty can provide second opinions on all neurosurgical conditions, including primary and metastatic brain tumors, movement disorders, and pediatric neurosurgical conditions. Please use the Faculty Directory to select a physician, or set up a secure online account to Request a Second Opinion. (Please note this service is not available for spine conditions. Use the Faculty Directory to choose a spine surgeon and call the office to make an appointment for a second opinion, which may be in person or via video visit.)