Dr. Schwartz Teaches Endoscopic Surgical Techniques Around the World
You are here
Dr. Schwartz Teaches Endoscopic Surgical Techniques Around the World
On an early spring day in Singapore, neurosurgeons at National University Hospital were quietly breaking new ground in the operating room:  A woman with a large pituitary tumor – which traditional open surgery had been unable to remove – was undergoing advanced endoscopic surgery to try to reach the tumor. Directing the surgeons as they worked was Dr. Theodore Schwartz of the Weill Cornell Brain and Spine Center, who pioneered the use of these minimally invasive techniques in the United States and has spent the last several years bringing the procedures to neurosurgeons around the world. Under Dr. Schwartz's direction, which was also being fed live into the auditorium where an audience was watching, the neurosurgical team successfully removed the tumor.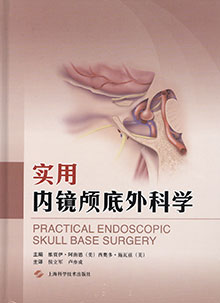 Endoscopic neurosurgery to remove pituitary tumors has become an advanced art in the United States, with highly trained surgeons using the nasal passages to reach the tumors without making any incisions at all. This approach is not only safer, with lower risk of surgical complications and faster recovery times, but it's also more effective, as it provides better access to the skull base. At major medical centers, these minimal-access procedures have largely replaced open surgery for pituitary and other skull base tumors. That's not the case in other countries, however, since not all neurosurgeons have had access to the specialized training required to perform these procedures. That's changing, in no small part due to the efforts of Dr. Schwartz. 
Dr. Schwartz has led hands-on workshops in endoscopic skull base surgery in China and India and has lectured in Italy, Mexico, Scotland, Canada, France, and Brazil, among others. He is also the co-author of two of the leading textbooks on the subject: Practical Endoscopic Skull Base Surgery and Endoscopic Pituitary Surgery.  The former was translated into Chinese in advance of Dr. Schwartz's 2012 trip there for the "First International Forum on Skull Base Trauma and Minimally Invasive Neurosurgery and First Workshop on Endoscopic Skull Base Surgery" at the Neurosurgical Department of Changzheng Hospital and the Neurosurgical Institute of Shanghai.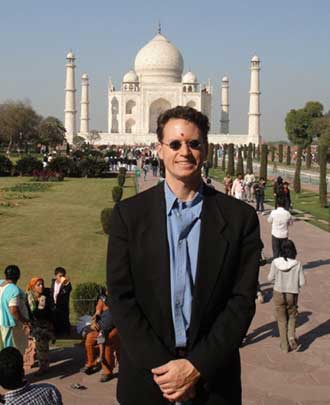 In 2011 Dr. Schwartz and his colleague and co-author, otolaryngologist Dr. Vijay Anand, traveled to India to perform the first-ever 3-D skull base surgery in that country. In 2012 Dr. Schwartz was a guest lecturer for the meeting of the Society of British Neurosurgeons in Aberdeen, Scotland, and was a member of the faculty for the 5th World Congress for Endoscopic Surgery in Vienna.
In Singapore this spring, Dr. Schwartz was the special guest of the National University Health System, which is committed to advancing its neurosurgery program through advanced training.  Dr. Schwartz was invited to lead "Advanced Endoscopic Skull Base and Pituitary Surgery: A Hands-on Symposium," a two-day March course for neurosurgeons and otolaryngologists that included practicing surgeons, residents, attendings, and medical students, all eager to learn and develop new endoscopic skull base techniques.  The course featured hands-on cadaver workshops and intra-operative commentary from Dr. Schwartz during the pituitary tumor surgery.
"Getting to know the faculty at the hospital was a real honor for me," says Dr. Schwartz.  "I really appreciate their commitment to excellence and their interest in developing a minimally invasive brain tumor surgery program."
Just a month after returning from Singapore, Dr. Schwartz embarked on his next trip, this time to Sao Paolo, Brazil, where he was on the international guest faculty at Rhinology 2013 and delivered a plenary lecture entitled "The Evolution and Future of Endonasal Skull Base and Brain Surgery." 
Next stops? Ixtapa, Mexico, for the Mexican Neurosurgical Congress in July, followed by  Tel Aviv, Israel, for the European Association of Neurosurgical Societies Meeting in November. Dr. Schwartz is also already booked for Milan, Italy, for the neuroendoscopy meetings in April 2014.
"These endoscopic procedures are not just the future of skull base surgery, they are the present," says Dr. Schwartz. "I'm committed to teaching them to neurosurgeons around the world so that everyone, no matter where they happen to live, can reap the benefits.  Every patient deserves access to the most effective, least invasive procedures available, so I'm proud to be helping make them available in as many places as I can."
Update: Dr. Schwartz has lectured and trained doctors in many other countries since this article was published, most recently in Egypt. See Dr. Souweidane and Dr. Schwartz Speak at AINAS II in Cairo; see also a slide show of Dr. Schwartz's 2015 participation in Mission BRAIN in Mexico.