March 1, 2022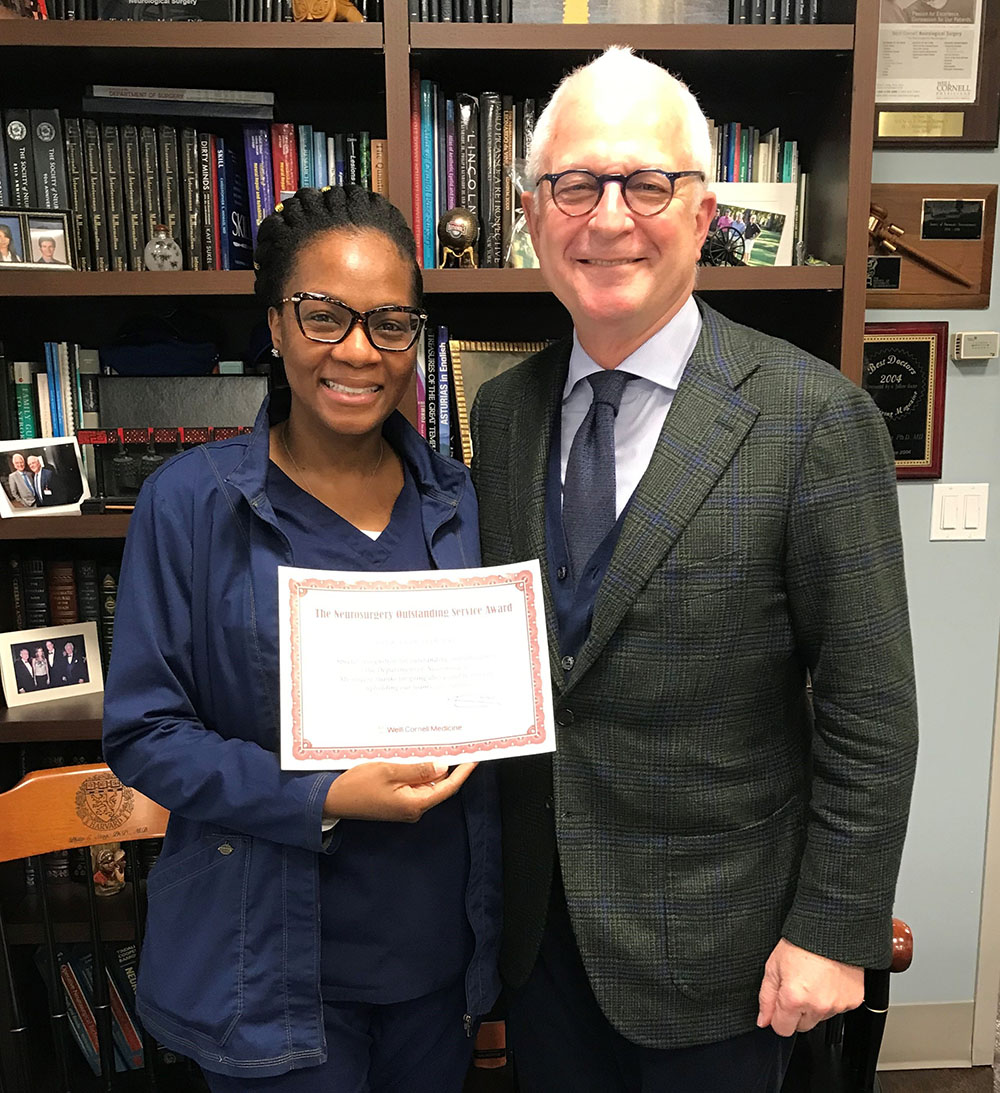 The Neurosurgery Outstanding Service Award spotlights members of the department who go above and beyond their assigned duties and who exemplify the core values of the department.
The most recent winner is Janica Goulbourne, a designated medical assistant who works with Dr. Stieg, Dr. Dobri, and Dr. Pannullo. Janica received multiple nominations, all of which referred to her as thorough, efficient, detail-oriented, and collegial. Most importantly, Janica's colleagues commented on how Janica cares for our patients, with a calming presence that makes everyone feel comfortable.
Janica has been with the Weill Cornell Medicine Brain and Spine Center for six years and has become a valued team member. This month we not only recognize her for her outstanding service, we also congratulate her for being accepted into the extremely competitive physician assistant program at Ithaca College. Janica has been preparing for this for several years, adding more classes and credits to her bachelor's degree in chemistry to prepare her for her application. Her acceptance into this rigorous program is a testament to her commitment to excellence and dedication to patient care. We will miss her, but we hope to welcome her back to our team in two years when she graduates as a PA.
Congratulations to Janica, as well as to Edda Sanz, who is this quarter's runner-up!
Find out more about the award, and nominate deserving colleagues, here.