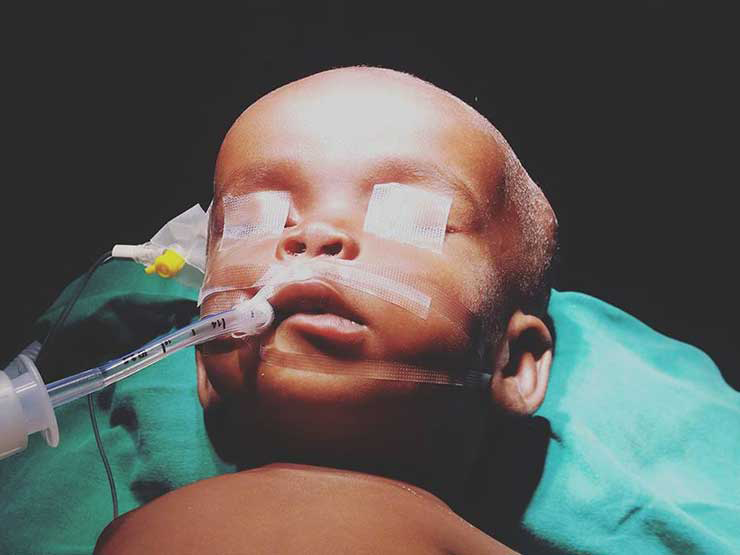 With only a handful of neurosurgeons for a population of nearly 500 million people, the nations of East Africa simply do not have the ability to provide care for patients with traumatic brain and spine injuries, central nervous system infections, or serious birth defects such as hydrocephalus. Thousands of people in East Africa lose their lives or become disabled each year because of this lack of resources. For the past several years, doctors and nurses from the Weill Cornell Medicine Tanzania Neurosurgery Project have been taking action to improve this heartbreaking situation.
Established in 2008 by Roger Härtl, M.D., the Tanzania Neurosurgery Project provides medical training and education for physicians and other medical personnel in this East African nation. The mission's work is rooted in a philosophy that humanitarian aid without training creates dependence, whereas training and education foster independence and dignity — and sustainable care.
Annual trips (suspended in 2020 due to the pandemic but expected to resume in 2022) have already provided vital training for doctors, nurses, and other medical personnel at Bugando Hospital, a regional center that serves 14 million people. Through the Weill Cornell Medicine project, local surgeons have received training in spinal instrumentation surgery and in craniotomy for trauma. They are already using this new knowledge to operate on children and adults in the region, with very good surgical outcomes.
What We Have We Done So Far

In addition the training local surgeons, our team manages donations and has ongoing contact and updates with the African team:
Spinal instrumentation worth approximately a million dollars was donated by instrumentation companies. Other surgical tools and instruments worth several million dollars have been donated and were shipped in a container to Bugando
Promising surgeons are selected for a short-term observational fellowship at Weill Cornell Medical College.
An annual neurosurgical conference is organized with international faculty in East Africa that includes lectures, workshops, and live surgeries.
Regular phone and Skype conferences are held between the Weill Cornell team and our Bugando colleagues to discuss challenging cases.
Together with the Madaktari organization, an IRM approved database has been implemented at Bugando that monitors patient care and ensures quality.
Donate Now Using a Credit Card >>
Get Instructions for Donating by Check or Other Means >>
Thank you in advance for your help!