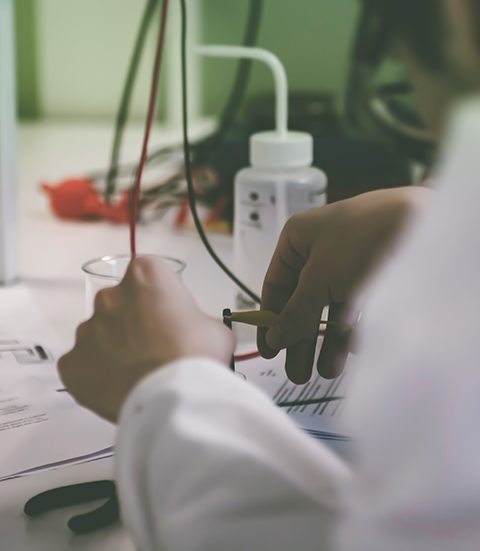 For those of us who have dedicated our careers to brain tumor research and treatment, this week's news about the new drug vorasidenib is gratifying indeed. The results (Vorasidenib in IDH1- or IDH2-Mutant Low-Grade Glioma), published in the New England Journal of Medicine, documented the effectiveness of vorasidenib against gliomas that carry the IDH1 and IDH2 mutations. We congratulate our colleagues who published these results — as well as the many, many other players in this difficult field who strive tirelessly to find solutions and whose individual discoveries coalesce into real progress.
Gliomas with IDH mutations are the most common primary brain cancers in younger patients, resulting in so many years of lost life. Discovering these mutations was tremendously important; knowing that IDH 1 and 2 mutations promoted glioma growth opened the door to developing a drug to inhibit them. On a parallel path, researchers working on ways to get past the blood-brain barrier (the defense mechanism that normally keeps drugs from leaving the bloodstream in the brain) found ways to open that door as well. With those two doors open, researchers at Servier were able to develop a drug that targeted the mutations, and get it past the blood-brain barrier. That's how science works — incremental findings, doggedly sought in labs around the world at all hours of the day and night, by researchers following seemingly obscure lines of inquiry, but that end up granting additional years of life to a patient with brain cancer.
There is never enough money to do the foundational work that precedes these big findings. Pharma companies fund trials of their new drugs, but it's so difficult to get funding for the years of work required before those formulations are ready for testing. In this case, the all-important discovery of the IDH mutation in gliomas was due in part to work funded by patient networks and associations.
Here at Weill Cornell Medicine, we benefit from these dedicated organizations every day in our work. Long before there is a drug to be tested there is basic science to be done, and the grassroots organizations that fund that science are beyond valuable to us. The family-led groups that support our Children's Brain Tumor Project, as well as the individual philanthropists and organizations that supply funding for our many varied research initiatives, are everyday heroes. They take on the high-risk – but potentially high-reward — projects that help us take one more baby step forward, contributing one small piece of knowledge to the vast pool of research going on every day.
As you know, here at Weill Cornell Medicine we have spent decades investigating brain tumors — when they form, how they grow, and what it might take to stop them. We have multiple labs working on finding ways around the blood-brain barrier, harnessing the immune system to fight cancer cells, and sequencing individual tumors from hundreds of patients in search of targeted treatments. We are proud of the contributions our teams have made to advancing this difficult journey, and thankful to the patient- and family-led organizations that support us.
We all wish a cure for brain cancer would arrive in a single breakthrough moment — one great finding that would end all the heartbreak that families endure when a loved one is diagnosed. But science doesn't work that way. It's one painstaking step at a time, over years and even decades, each small finding building upon the next one until one day there's a moment like this one. If the promise of vorasidenib holds up through further testing, it will of course be a tremendous credit to the drug developers and the researchers who conducted this trial. We will also tip our hats to the individual scientists working alone in labs around the world, who made all the important discoveries along the way — and to the families and associations that believed in them enough to keep the research going.

Jeffrey Greenfield, MD, PhD, and Mark Souweidane, MD, are the co-founders of the Weill Cornell Medicine Children's Brain Tumor Project. Rohan Ramakrishna, MD, is co-director of the William Rhodes and Louise Tilzer-Rhodes Center for Glioblastoma at NewYork-Presbyterian.
Photo: Simon Henry Lennox