Rohan Ramakrishna, M.D.
You are here
Dr. Rohan Ramakrishna is an award-winning, board-certified neurosurgeon who specializes in the treatment of brain tumors and other central nervous system tumors. Dr. Ramakrishna treats patients with gliomas, metastatic disease, skull base lesions, and pituitary disorders.  He employs advanced awake mapping, imaging techniques, and microsurgery to ensure maximal tumor removal and achieve the safest possible surgical outcomes.
NEWS ABOUT DR. RAMAKRISHNA:
• Dr. Ramakrishna Named to List of 2022 NY SuperDoctors
• Dr. Ramakrishna Appointed Chief of Neurological Surgery at NYP Brooklyn Methodist
• Dr. Ramakrishna Awarded $250,000 Grant for Glioma Study
• New Textbook Provides a Resource for Brain and Spine Metastases
Dr. Ramakrishna has advanced training in some of the most leading-edge technologies available, allowing him to  provide the latest, most efficient options for each patient. These technologies include advanced laser surgery, minimally invasive subcortical and  interventricular surgery, brain mapping, advanced open/endoscopic skull base techniques, and stereotactic radiosurgery. Furthermore, Dr. Ramakrishna works with a multidisciplinary team to ensure that the best possible treatment strategies are offered to his patients. He sees patients at the Brain Tumor Center at NewYork-Presbyterian and Weill Cornell Medicine as part of the surgical neuro-oncology team. Dr. Ramakrishna also directs the Brain Metastases Clinic at Weill Cornell Medicine and is Co-director of the Rhodes Center for Glioblastoma. He is also active nationally, serving on the AANS/CNS executive committee for Brain Tumors.
One of Dr. Ramakrishna's patients was recently featured in a NewYork-Presbyterian "Amazing Things" ad: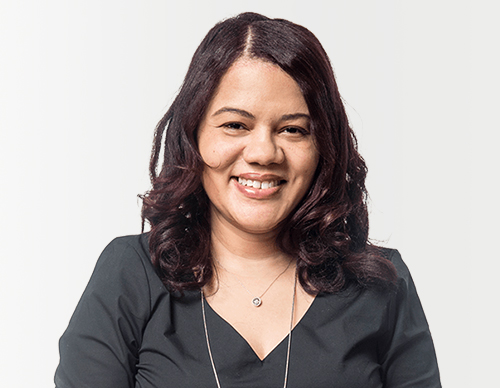 Another patient that Dr. Ramakrishna and Dr. Stieg treated was featured on the NYP web site: Michelle Ellerbe's Story
More Patient Stories:
A Blackout, a Brain Tumor, and Brain Surgery
A Real-Life Feel-Good Movie
All the Colors of the Rainbow
A Bolt From the Blue In this story, and in the video above, meet a patient of Dr. Ramakrishna who underwent an "awake craniotomy," which are brain surgeries performed while the patient is awake and aware. Dr. Ramakrishna joined Dr. Stieg on his podcast recently to talk about awake craniotomies:
Training
Dr. Ramakrishna received his Bachelor of Arts from the University of Pennsylvania, majoring in Biology and Philosophy, and was elected to the Phi Beta Kappa society upon graduation. He obtained his medical degree from the University of Pennsylvania. Dr. Ramakrishna completed his neurosurgery residency and served as chief resident at the University of Washington. He then went on to complete a fellowship in neurosurgical oncology at the MD Anderson Cancer Center in Houston, Texas.
Research
Dr. Ramakrishna's research interests include novel drug delivery strategies to treat malignant brain and skull base tumors using advanced polymer and nanoparticle technology. Additionally, Dr. Ramakrishna is interested in developing new vaccine-based therapies for glioma and in helping to develop new clinical trials and outcome measures to advance the care of brain tumors. He has published and spoken extensively on these topics and has received multiple awards, including prestigious training and research grants from the NIH and the Fred Hutchinson Cancer Consortium.
Request an Appointment
Download a PDF of Dr. Ramakrishna's bio