August 13, 2018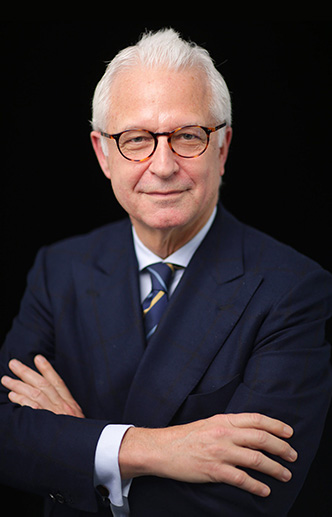 The New York State Senate has confirmed Dr. Philip Stieg's nomination to the New York State Athletic Commission (NYSAC), which oversees boxing, mixed martial arts, and other combative sports in New York. One of three new members of the commission, Dr. Stieg will join his Weill Cornell Medicine colleague Nitin Sethi, MD, a neurologist who serves as NYSAC's Chief Medical Officer.
Dr. Stieg, Professor and Chairman of the Weill Cornell Medicine Brain and Spine Center and Neurosurgeon-in-Chief of NewYork-Presbyterian/Weill Cornell Medical Center, is an expert in concussion and traumatic brain injuries. Dr. James Vosswinkel is a critical care surgeon and Chief of Trauma, Emergency Surgery, and Surgical Critical Care at Stony Brook Hospital. The third new commissioner, Donald Patterson, is president of the New York State Golden Gloves Tournament with expertise in boxing.
"I look forward to continuing to promote safety from head injury for athletes," says Dr. Stieg.  "Given what we know about the degenerative processes that are secondary to head trauma, it's critical that we have effective measures in place to protect against them." Dr. Stieg, whose PhD research investigated the mechanism of brain swelling after trauma, is often called upon by the media as an expert in neurotrauma. He serves as an unaffiliated neurological consultant to the New York Giants during the football season.
In 2016, after mixed martial arts were legalized in New York, the legislature voted to increase the number of NYSAC commissioners from three to five to boost oversight and improve protections for athletes. In 2017, Dr. Sethi led the commission's Medical Advisory Board in the development of revised medical protocols for all fighters, and Governor Andrew Cuomo nominated Dr. Stieg, Dr. Vosswinkel, and Mr. Patterson to join the commission. The state legislature approved those nominations in June 2018 and the appointment was finalized in July.
"I am delighted to welcome my colleague Dr. Stieg to the Commission," says Dr. Sethi. "Working together with the other new commissioners and the currently serving commissioners, I look forward to implementing our medical protocols and keeping professional MMA and boxing athletes who compete in New York State safe."