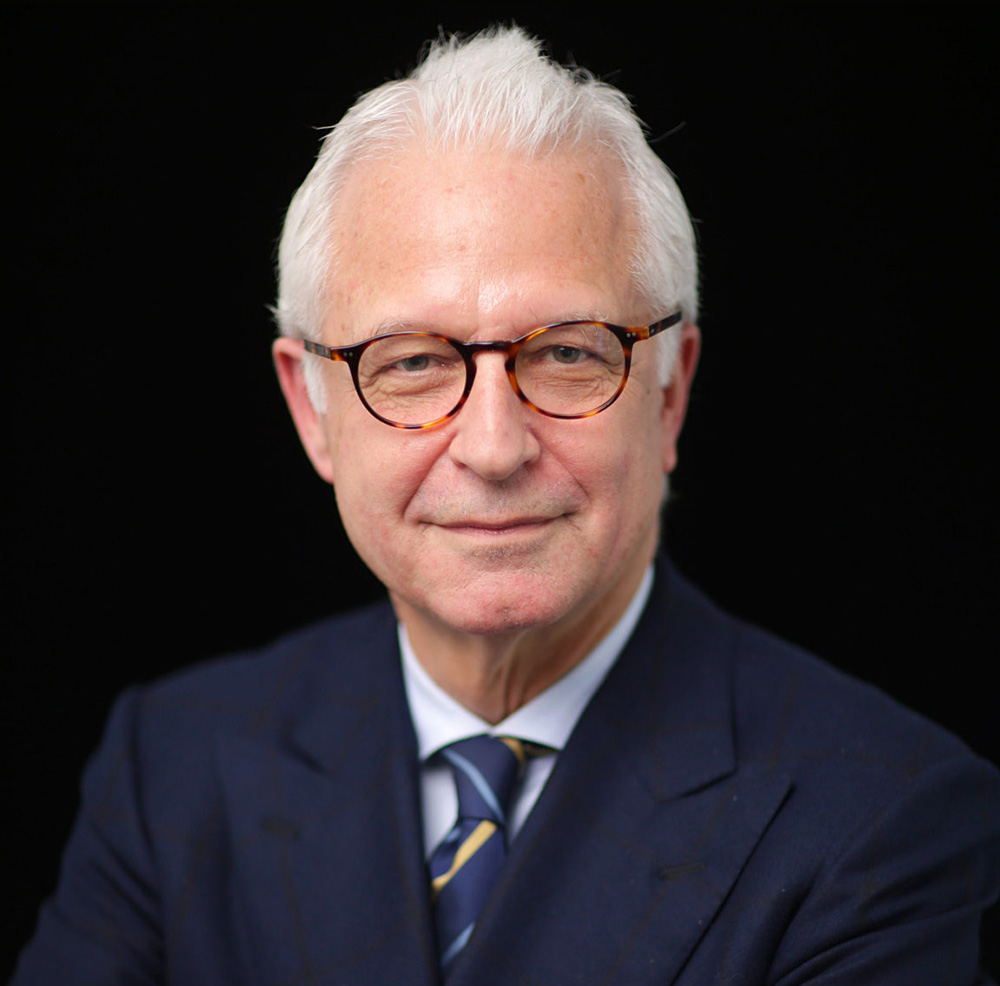 It was 22 years ago today – November 1, 2000 – that I became the first chair of the newly formed department of neurosurgery and neurosurgeon-in-chief of NewYork-Presbyterian/Weill Cornell Medical Center. I suppose I might have been more reflective about my tenure two years ago, on my 20th anniversary, but I was a bit distracted by the events of 2020. Today, with the pandemic not over but starting to recede into the rear-view mirror, I wanted to take a few moments to share my thoughts on what's kept us so strong, and my thanks to the many individuals who have contributed to our department's success.
I arrived from Boston in 2000 with a mandate to create a world-class neurosurgery service befitting the newly created NewYork-Presbyterian Hospital. A combination of New York Hospital and the Presbyterian Hospital, the NYP name had yet to be fully established. In addition, the Medical College of Cornell University had just been renamed Weill Cornell Medical College. Confusion abounded. In fact, when I arrived at the airport for my job interview and asked the cab driver to take me to NewYork-Presbyterian, he immediately headed for the upper west side. I knew I had my work cut out for me.  
Mark Souweidane was a rising star neurosurgeon in the department of surgery at the time, and I was happy to have him as my first faculty member. Over the next year or so I recruited some of the most promising names in neurosurgery to start building a twenty-first-century neurosurgical service: Pierre Gobin arrived to establish our interventional neuroradiology practice, Mike Kaplitt to set up a functional neurosurgery practice and research lab, Susan Pannullo to lead our way on stereotactic radiosurgery, Ted Schwartz to forge a new path into minimal-access skull base surgery, and Roger Härtl to begin our specialized spine service.  I'm sorry to say that those 20th anniversaries were also buried under the pandemic avalanche, but I thank them from the bottom of my heart for two decades of innovation, hard work, and dedication.
Of course we needed clinical professional support if we were going to succeed. You may have seen the news item earlier this year about the twentieth anniversaries of Kim Salvaggio, Suzan Wollard, and Kristin Strybing, who introduced a level of professionalism to our patients and to our practices and who have never wavered in their commitment to our mission. Since then we have vastly grown our staff of nurses, nurse practitioners, and physician assistants, all dedicated to providing expert care to our patients.
We also expanded the neurosurgery residency program, adding a seventh year of training to allow for enfolded fellowships in spine or cerebrovascular surgery. Under Mike Kaplitt's guidance, and with the addition of Antonio Bernardo to develop an innovative skills lab, we grew our program into one of the top neurosurgery training facilities in the world, with unparalleled research opportunities. Over time we added fellowships and observerships, training the neurosurgeons who now staff the top hospitals and research institutions in the nation.
I would be remiss if I didn't mention the huge team of administrators, medical assistants, surgical and patient care coordinators, and desk staff that makes the department run. These daily operations are critical to keeping our patients safe and well cared for, supporting a faculty that's now grown to 30 clinical members at four hospitals and a dozen clinical offices. With the addition of John O'Neill in 2018 we tightened up our operations, procedures, and finances – just in time for the challenges that came with the pandemic starting in 2020.
Today's neurological surgery is a far cry from the blank slate I faced 22 years ago, but one thing remains unchanged. That is the list of 7 core values – integrity, collegiality, compassion, perseverance, leadership, scientific curiosity, and technical superiority – that I believe in so strongly. Those values remain as our foundation and will carry us into the future.
I am grateful to everyone who has joined me for any part of this 22-year journey – the efforts of every single person on the team count, are valued, and have fueled our growth into the neurosurgical powerhouse we are today. Thank you!
 More about Dr. Stieg | Read the original 2000 announcement of Dr. Stieg's appointment