May 8, 2021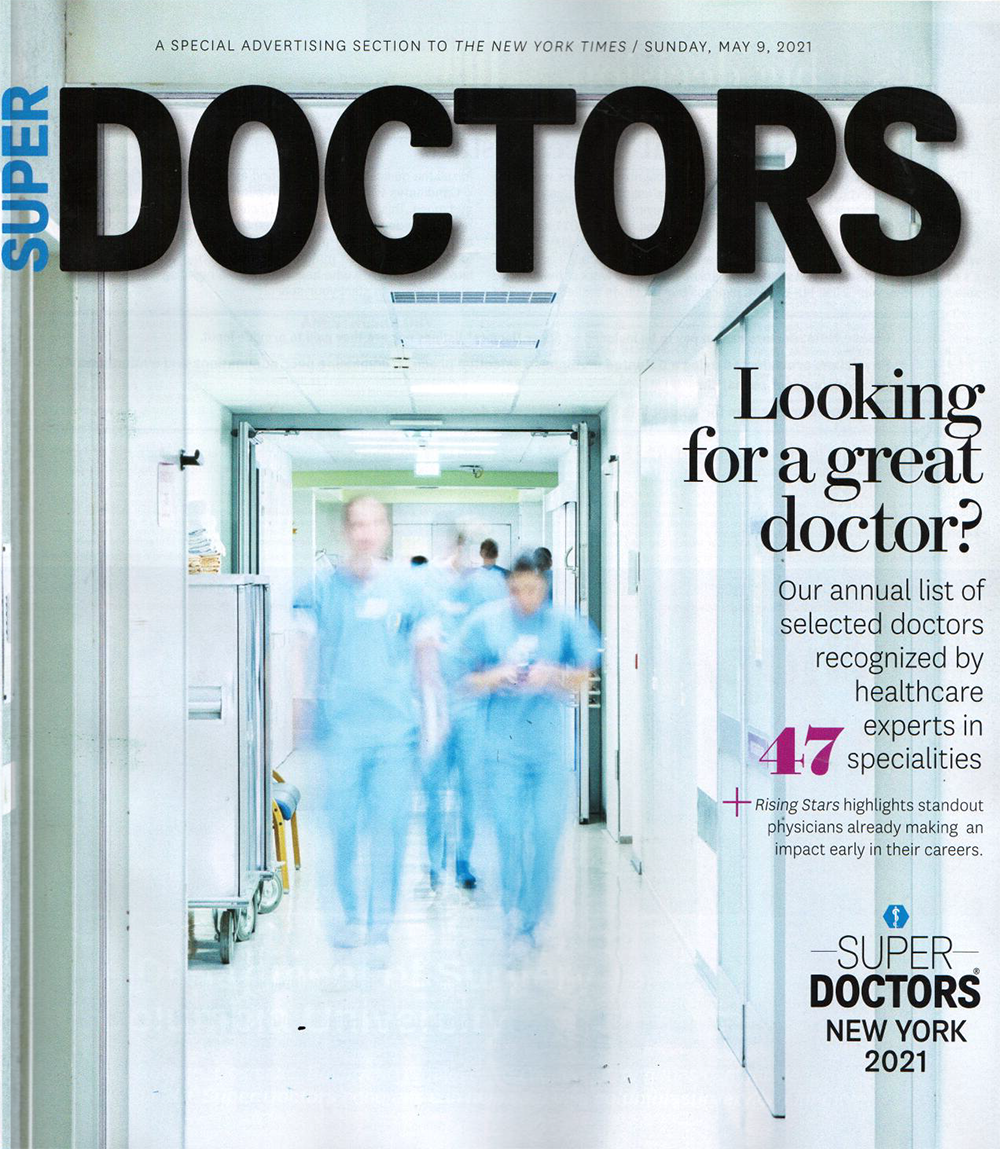 A record 17 faculty members from the Weill Cornell Medicine Brain and Spine Center have been named to the 2021 list of New York SuperDoctors, published as a supplement to the New York Times Magazine on May 9, 2021. This prestigious annual list honors physicians named by their peers as the very best in their field.
In addition to professor and chairman Philip E. Stieg, Phd, MD, this year's list includes all five vice chairs – Dr. Mark Souweidane, Dr. Michael Kaplitt, Dr. Jeffrey Greenfield,  Dr. Eric Elowitz, and Dr. Theodore Schwartz – as well as Dr. Kai-Ming Fu,  Dr. Roger Härtl, Dr. Jared Knopman, Dr. Ning Lin,  Dr. Susan Pannullo, Dr. Rohan Ramakrishna, and Dr. Dan Riew.
This year's honorees also include four Rising Stars (those in practice less than ten years):  Dr. Babacar Cisse, Dr. Caitlin Hoffman, Dr. Rupa Juthani, and Dr. Michael Virk.
Drs. Kaplitt, Schwartz, Elowitz, and Souweidane are also honored as members of the New York SuperDoctors Hall of Fame for their 10 consecutive years of being selected to the list.
Orthopedic surgeon Dr. Dan Riew, who joined the Weill Cornell Medicine Center for Comprehensive Spine Care in 2020 from his previous position at Columbia University, makes his sixth appearance on the list this year. With the addition of Dr. Michael Virk to the list as a Rising Star, all five surgeons at the WCM Spine Center are named to the list.
We are also proud that Dr. Neil Feldstein of Columbia University, co-director of our combined pediatric neurosurgery practice, is a member of this elite roster. All four pediatric neurosurgeons in the joint practice are named to the 2021 list.
The annual list of SuperDoctors published each May in the New York Times Magazine and available online year round. The list is assembled based on peer nomination, credentials, and achievement. Look for our ads in the special SuperDoctors supplement to the magazine.